Do Your Portfolio Equities Need a Sprinkle of Mid-Caps?
December 14, 2020 at 09:51 AM EST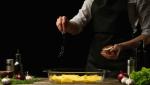 As smaller stocks surge, advisors are looking for quality solutions to position client portfolios for a rally that could be lengthy. A firm starting point is WisdomTree's Core Equity Model Portfolio, which features broad-based exposure to domestic and international mid- and small-cap fare....