When Can Investors Know Value is Ready to Take Over?
February 19, 2020 at 11:50 AM EST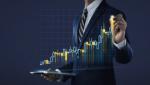 The rotation from growth to value has been in the making for some time as cautious investors preplanned the move as the extended bull rally could run out of steam soon. While it's difficult to time markets, past studies have shown that certain market landscapes can hint at a rotation to value....