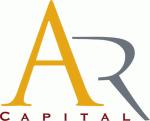 NEW YORK, Sept. 27, 2013 /PRNewswire/ -- AR Capital, LLC ("ARC") announced today that, following the close of American Realty Capital Properties, Inc.'s previously announced acquisition of CapLease, Inc. (NYSE: LSE) ("CapLease"), ARC's subsidiary, ARC Advisory Services, LLC, will hire five CapLease senior executives: Paul McDowell; Shawn Seale; Robert Blanz; Paul Hughes; and Bill Pollert. These senior executives bring a total of nearly 100 years of combined net lease real estate experience to ARC's advisory business, highlighted by an in-depth knowledge of the office and industrial sectors.
Mr. McDowell will become President – Office & Industrial Group.  He will be joined by Mr. Blanz, who will serve as Senior Vice President and Head of Acquisitions – Office & Industrial Group.  Messrs. Seale and Pollert will become Senior Vice Presidents and Mr. Hughes joins ARC as Assistant General Counsel.
Nicholas S. Schorsch, Chairman and Chief Executive Officer of ARC, commented, "We could not be more pleased to add Paul McDowell, Shawn Seale, Robert Blanz, Paul Hughes and Bill Pollert to our advisory platform.  Each of these gentlemen adds to the depth, breadth and strength of our real estate team, importantly augmenting our office and industrial experience. These hires will add versatility and specialized knowledge to our industry leading real estate asset management business."
About ARC
Founded in 2006, ARC is a full-service investment management firm providing advisory services to retail and institutional investors. ARC is an active sponsor and manager of public and private real estate investments, a business development company and other investment products. Collectively, ARC's senior team of seasoned professionals has acquired and managed over $10 billion of real estate, as well as $5 billion of corporate sale-leasebacks and net leased properties. For more information, visit www.americanrealtycap.com.
SOURCE AR Capital, LLC