Expert SEO consultant Tim Krueger is celebrating a 20 year anniversary in the web design, hosting, and search engine optimization space and reveals some of his big wins and upcoming challenges in the Pittsburgh market. More information on the business can be found at TimKruegerConsulting.com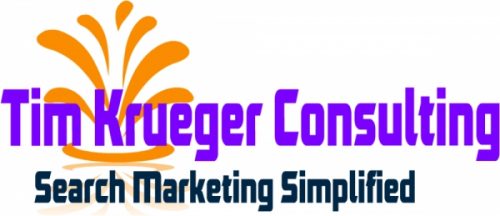 Pittsburgh, United States - June 3, 2016 /PressCable/ —
Pittsburgh-based SEO Consultant Tim Krueger is celebrating 20 years of furnishing customized web development and marketing support services for a variety of clients. This is a huge milestone for the integrated digital marketing business, which has provided web design, hosting, and search engine optimization strategies for small and middle market businesses since 1996.
Tim Krueger Consulting got its start as Future Solutions in 1996 when Krueger sensed an opportunity for smaller businesses to level the playing field by integrating search engine optimization as a fundamental promotional strategy. The big players in SEO were Infoseek, Alta Vista, Excite, Lycos, and that cool, spirited, upstart, Yahoo. The one that would eventually be called Google was just starting to take shape under the moniker, BackRub.
Among the earliest challenges for Future Solutions were mastering the technicalities of search positioning, blending programming and design initiatives, and translating that scenario for clients.
While every business faces tests, some, like Tim Krueger Consulting, also enjoy real successes along the way. One of those victories came when Crain's Chicago Business selected Future Solutions to be included in its annual list of Top 100 Internet firms. Another came when Mr. Krueger was featured by the Chicago Chamber of Commerce as the expert presenter in the area of search engine marketing.
Robin Chimniak, President, of Chimniak Court Reporting and Video in Chicago, shared why she thought Mr. Krueger has flourished, "Excellence in every aspect. Not one to shy away from the challenges of budding or unique businesses. Happy to give guidance from his point of view while following your lead to ensure proper business practice. Builds the Layers that help you to wow your website."
Krueger noted, "We're delighted to be celebrating our 20 year anniversary in what has become a highly competitive SEO marketplace. I think the secret to us getting this far in business has been maintaining a relentless focus on our client's needs while designing and implementing customized solutions for them".
Tim Krueger Consulting has big plans for the upcoming year. One of the core objectives is improving market share in the vibrant Pittsburgh business community, while also extending their brand and services to the east coast.
The firm would like to thank friends, clients, and partners for their well-wishes on this happy occasion. More information on the business can be found at TimKruegerConsulting.com
For more information about us, please visit http://TimKruegerConsulting.com
Contact Info:
Name: Timothy Krueger
Organization: Tim Krueger Consulting
Address: 1340 High Oak Court
Phone: +1 616-551-7897
Release ID: 117860