BTL Industries introduces a new body contouring device for patients in Houston, Texas. The technology has been given FDA approval for the non-invasive breakdown and removal of abdominal fat.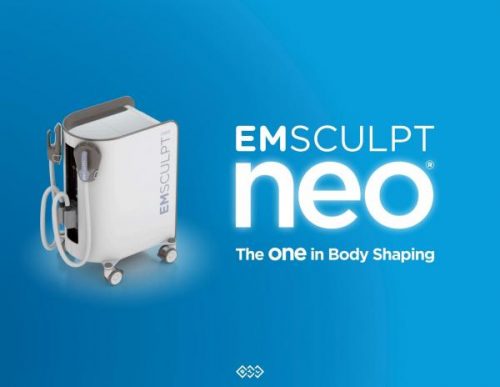 Marlborough, United States - October 24, 2020 /NewsNetwork/ —
US-based company BTL Industries launches a new non-surgical and non-invasive body contouring technology. Now available in major cities like Houston, Texas, the device called Emsculpt NEO endeavors to help patients reduce fat while also developing their muscles.
More information can be found at https://www.emsculptneo.com
Compared to intensive workout routines and strict diet plans, body sculpting offers an easier and faster way to eliminate unwanted fat. The newly launched aesthetic machine aims to deliver these benefits by emitting both radio frequency and high intensity electromagnetic energies in a single treatment.
With the application of radio frequency heating, muscle temperature quickly raises and prepares the muscles for exposure to stress. Within four minutes, the subcutaneous fat reaches temperature levels that result in apoptosis, or the permanent breakdown and gradual removal of fat cells from the body.
The HIFEM+ energy works simultaneously with the RF heating by contracting 100% of the muscle fibers in the treatment area. The presence of stress allows the muscle to adapt, which produces a higher number of muscle fibers and cells.
The FDA has given the clearance for the use of Emsculpt NEO in the non-invasive lipolysis or breakdown of fat in the abdomen of patients with BMI scores of up to 35. Slimmer patients with lower BMI ratings may also undergo the treatment for its muscle-building properties.
The standard application of Emsculpt NEO involves four 30-minute sessions, which need to be spaced five to 10 days apart. No special preparations are required. During the treatment, the patient lies on a bed and the applicators are placed on the treatment area. An intense but tolerable heating sensation may be experienced, similar to a hot stone massage, along with muscle contractions.
Asked how their new treatment compares to other cosmetic procedures like liposuction, a representative from BTL Industries stated, "Emsculpt NEO does not compare to liposuction as Emsculpt NEO is a completely non-invasive procedure. It does not require surgery, needles, anesthesia, or any downtime."
Other than improving abdominal appearance, the body contouring device can also be used to strengthen, tone, and firm the buttocks, arms, and legs. During clinical studies, Emsculpt NEO has proven its ability to reduce fat by 30% and grow muscles by 25%, on average.
Interested parties may access additional information by clicking on the above URL.
Contact Info:
Name: EMSCULPT neo
Email: Send Email
Organization: BTL - Emsculpt NEO
Address: 362 Elm Street, Marlborough, MA 01752, United States
Phone: +1-866-285-1656
Website: https://www.EmsculptNeo.com
Source: NewsNetwork
Release ID: 88982257