Adapt your business to the new norm in the wake of the COVID-19 Pandemic. Dano Veal explains his book series is more a business textbook than a memoir
(PRUnderground) October 23rd, 2020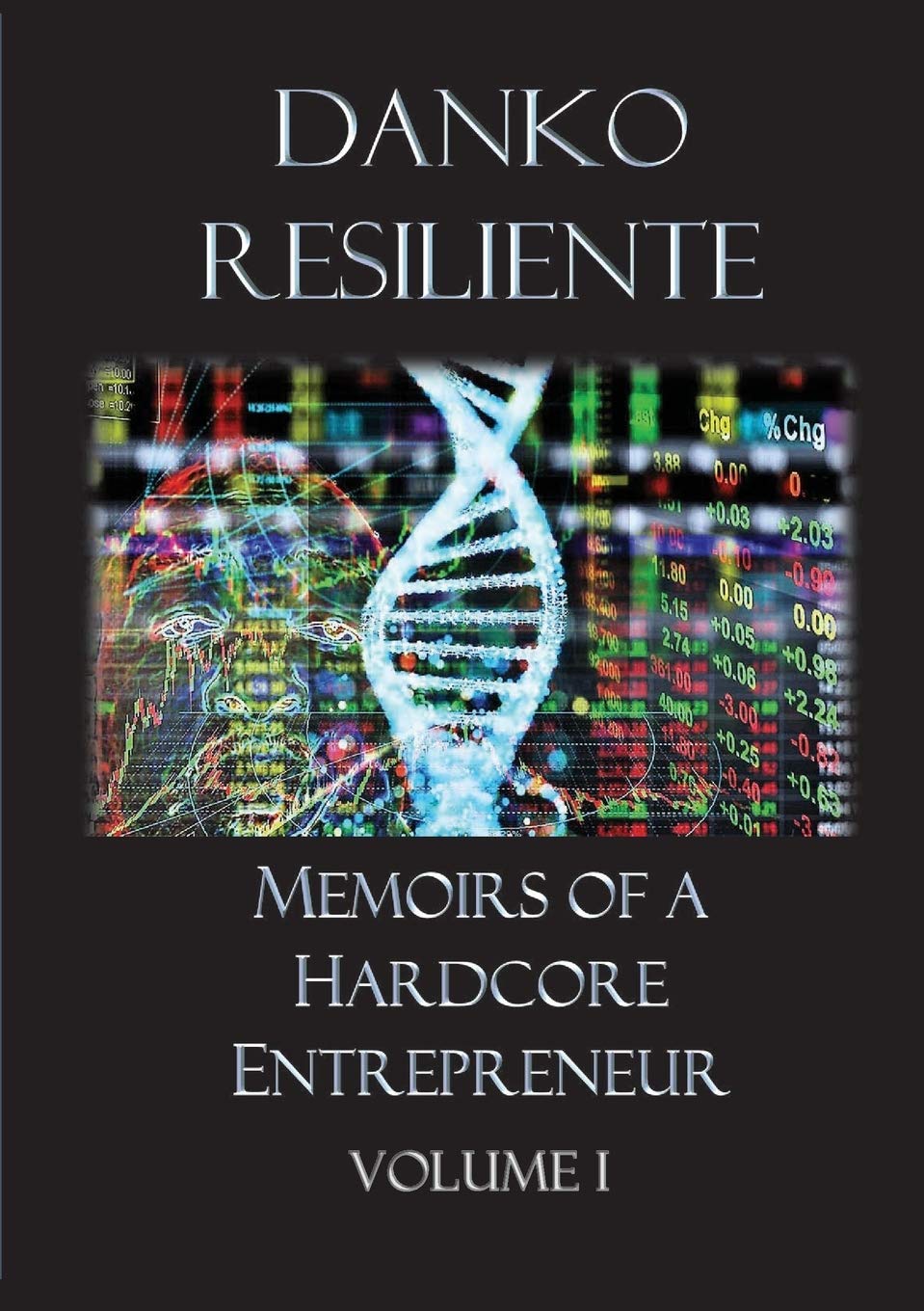 "I don't have any business partners; I don't need them.  Being self-made does come with a bit of arrogance & need to prove ourselves. If you need partners & loans to be successful, then you're not ready to carry your company on your shoulders when things get tough.  Good business Partners do make things move faster though." The CEO calmly sips his tea.
Dano Veal is a self-professed typical working man. He hasn't let the fact that he is the founder and CEO of a successful business change the type of person who he is, or the life that he leads. Rather than taking lavish vacations all over the world, Veal is happy to be hanging out with his family or playing video games during his down time. It hasn't always been easy, but his resilience and down-to-earth character have been hugely important in ensuring that the company has continued to grow and succeed.One answer has come in the form of product diversification. In order to ensure the future success of his business, he has launched some additional products so that he is not so heavily concentrated on just the alcohol industry. The new products are Elastico Tequila's all-natural handmade agave candles and non-alcoholic agave sweetened beverages that are sold online through numerous platforms and have so far been performing well.When asked about what the short-term future looks like for Elastico Tequila, Veal simply responded: "resilient people always move forward; we'll take the punches and keep getting up to complete our missions."
Let's hope this patriot keeps rolling with the punches.
– Mike Lindsay-Bayley
A note from the Author
Memoirs of a Hardcore Entrepreneur is about starting your business from the first day and warping your current business into the future in the aftermath of the COVID-19 Pandemic.  Sadly, high-risk businesses and people are dying from a horrible incurable disease.  The resilient and most innovative companies survived, and some are doing better than ever. I'm one of the fortunate ones, and I teach you what I had to do to slam the brakes on the early 2020 losses, flip it around with no stimulus help, to dominate by the 3rd quarter in volume 2.
I made mends with virtual Jeff, and I felt safe enough to make my literature available through Amazon.
Memoirs of a Hardcore Entrepreneur is a 90% business proverb, textbook, and coaching series.  The other 10% are the real-life situations I went through that qualify me to advise the subject.  Besides, whom the heck wants to read about my life? I'm no celebrity.  However, I'm noted as one of the most prolific entrepreneurs globally and have a wealth of knowledge to sell.
Volume 2 is a clear choice and sells itself, and the following are the reasons you need to read Volume 1.
Avoiding Assault Allegations
Growing up on my path to entrepreneurship, I noticed the number one destroyer of business empires and celebrity careers are assault crimes.  In my mind, I'm thinking, whether guilty or innocent,  the celeb shouldn't have been there in the first place because if they weren't, this wouldn't be happening.  In Volume One, I teach you how to deal with temptation and avoid all assault allegations.
Preventing Child Abuse
If you follow crime websites, you see articles about horrible child abuse and homicide cases.  The sad truth is that 99% of child abuse goes unreported, or justice isn't adequately served.  As a survivor, I think that all proven severe child abuse cases should automatically be classified as a capital crime punishable by painful death.
I was present for all three of my children's birth, and I became a single custodial father in 2006.  Today I'm a proud Air Force Dad, and my descendants are geniuses. I've gone through every emotion and non-medical situation as a single parent with no support or sufficient income.  Life without financial stability will stump you to the dirt, split your head open, and your kids, with their innocent yet lousy timing, can do something that feels like salted alcohol poured into your wound.  I teach you how to flip those moments into something positive and stick together when things get hectic in volume one.  All it takes is a split second from an action resulting from misplaced anger to change you and your kid's lives for the worst. Time does not go backward.
Spiritual Healing without Religion
The body follows the mind, and a clear mind can make better decisions.  Decision making without influence from emotions is the most crucial part of being a Hardcore Entrepreneur.  Although I believe in a higher spirit that connects us, I'm no atheist; I don't trust mankind enough to be religious.  People who need religion to become good people are simply not good people.  Besides, repentance and forgiveness give people a reason to do evil because they believe all is forgiven later.
No state of mind feels better than reciprocating the love received from your partner or having no conditional feelings and obligations to anyone.  An intimate relationship comes with responsibilities and covert conditions.  It takes much energy to wonder if you're making the person happy, and if the words that go unsaid are the ones that will end the relationship.  On top of that, you have infidelity, lethal betrayal, and your partner's family, who now have access to you.  Or you can be alone and tend to your work and peace. However, if you get sick or have an accident, there's no one to help.   The work and cons of an intimate relationship are overwhelming when compared to merely feeling lonely at times.
I teach what a Soul-Tie is and how to break it in volume one because the tether can drain your life force (sucks), and adversely affect your business decisions.
If you have dreams of being your boss, know someone who wants to become an entrepreneur, or want to understand the mind of a Hardcore Entrepreneur to improve your relationship with them, Memoirs of a Hardcore Entrepreneur is a tremendous everlasting gift for you or a loved one.
For questions, coupons, and promotional codes, follow and send a message to Memoirs of a Hardcore Entrepreneur on Instagram and Facebook.
About The Slap Enterprises LLC.
The post Dano Veal - How my Company Adjusted to Dominate During COVID-19 first appeared on PRUnderground.
Press Contact
Name: info

Phone: 4083849733

Email: Contact Us

Website: http://www.theslapent.com/
Original Press Release.