Protection Bay, a Jacksonville, FL based personal protection company has signed an agreement to distribute the ZAP Stun Cane with Flashlight throughout the U.S.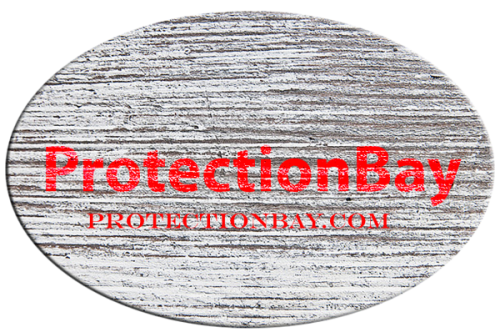 Jacksonville, United States - October 10, 2020 /PressCable/ —
Protection Bay, a Jacksonville, Florida based personal protection and self-defense company has secured rights to market the ZAP Stun Cane with Flashlight. It is hoped the distribution of this self-defense item will empower many seniors and disabled individuals to feel safer when taking a walk.
For more information see https://protectionbay.com
The launch of the ZAP Stun Cane with Flashlight comes at an opportune time as individuals look for the perfect gift for their loved ones. This practical and unique personal protection item provides safety to those who may have difficulty in running from an attacker.
The ZAP Stun Walking Cane is a great self-defense device for the elderly and anyone who needs a little support while walking. It measures 32 inches and can be easily extended to 36 inches to accommodate users of different height.
When threatened by an assailant the user can use the built-in super bright LED flashlight to blind the attacker and then deliver a shocking 1 million volts of electric power that will cause the attacker's muscles to lose control, effectively immobilizing him for 5-10 minutes.
While the attacker is lying helplessly on the sidewalk, parking garage, or mall parking lot, the user can call the police and get one more criminal behind bars. Reports of the success of this item have been flooding corporate headquarters and local police forces are recommending the ZAP Stun Cane with Flashlight to anyone who loves to walk.
Because the ZAP Stun Cane with Flashlight comes with a length of 32 to 36 inches it means that a walker can defend themselves against an assailant from a safe distance away. This stun walking cane also comes with a built-in rechargeable battery. It provides over a million volts of stopping power delivered by 4.6 milliamps. The 7.5-inch pad on the bottom contains shocking electrodes.
The ZAP Stun Cane with Flashlight emits an intimidating electrical arc and crackle. The cane supports body weights up to 250 lbs and the latest model of the ZAP Stun Cane with Flashlight now comes with a safety indicator light that has an on/off switch.
This unique cane also has a built-in ultra-bright 30 Lumen LED flashlight, a built-in rechargeable Ni-MH battery, an attractive high-quality nylon carrying case, an AC adapter for easy battery recharge, and an extra rubber tip for the end of the cane.
It is hoped that the launch of this major distribution effort by Protection Bay of the ZAP Stun Cane brings peace of mine to all its users as they walk safely through their neighborhoods through the 2020 holiday season.
For more information see the above URL.
Contact Info:
Name: Peter White
Email: Send Email
Organization: Protection Bay
Address: 2120 Corporate Square Blvd. Ste#1, Jacksonville, FL 32216, United States
Phone: +1-800-859-5566
Website: http://protectionbay.com
Source: PressCable
Release ID: 88980377