Can Trucks Gain in Popularity Like Electric Cars?
September 15, 2020 at 12:20 PM EDT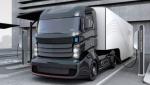 Take a look on public highways or streets and one can easily see the growth of electric vehicles. Trucks are an important component of the transportation industry, but can electric trucks mirror the popularity of electric cars? Per a Yale Climate Connections article, "'electric trucks...