Chain Link Fence Manufacturers Institute releases a new update on their website about how today's chain link fence offers strength and flexibility to secure correctional facilities of every level.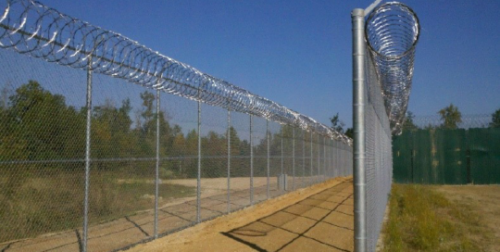 Columbia, United States - August 19, 2020 /PressCable/ —
Columbia, Maryland — The Chain Link Fence Manufacturers Institute announced the recent updates on their website in response to increasingly higher threat levels and the corresponding government-required security upgrading. The organization has developed a wide range of cost-effective high security, anti-intrusion, perimeter security systems.
The new systems can be designed to help solve the challenges facing correctional facilities today. It can help harden the perimeters, fight against tunneling, cutting, and climbing escape, and enhance the ability to monitor facilities and surrounding areas. And it can help maximize scarce financial resources.
According to the CLFMI website, hardening the perimeter security can prevent escapes and intrusion. While chain-link has always been the perimeter security system of choice for correctional facilities. Today's chain link provides newly-developed options in fabric sizes, coatings, configurations, accompanying framework, and accessory products.
These systems have been tested to the highest levels, and manufacturing facilities are strategically located throughout North America to provide the broadest range of options for solving today's – and tomorrow's – perimeter and indoor security problems.
Intrusion threats are the most critical considerations when choosing a perimeter security system. Chain link systems are highly adaptable to providing a base for multiple electronic systems while maintaining their initial capabilities for visibility and strength. They also provide the versatility which allows for lower-cost installation that can follow a grade, resulting in greater ground security, improved appearance, and enhanced tunneling deterrence."
All of these systems working together add up to increased delay times for intruders and/or detainees attempting to breach the perimeter and internal physical security systems.
Today's high-security chain link has ASTM-approved strength, and its enhanced visibility makes it the perfect product for use throughout both medium and high-security prisons and other facilities. Internal chain link systems with the ability to be designed, and produced to meet multiple applications, are the perfect option for interior walls, walkways, secure areas, exercise yards, and other challenges unique to the correctional market.
Chain link has an unbroken record of being the most cost-effective perimeter protection product capable of meeting ASTM/industry needs at every level of the perimeter (and interior) physical security for correctional facilities. Installation and upgrading costs are also significantly reduced compared to other perimeter security products.
Chain link also has higher tensile strength and anti-corrosive properties. Its specialized coatings create considerable savings in repair and replacement costs, which can be used for other high-priority security needs.
CLFMI has developed several tools to assist correctional facilities in designing the most appropriate and cost-effective systems to meet their needs. The tools can be found on their website page. https://chainlinkinfo.org/correctional-security-fencing-system/
For more information about the Chain Link Fence Manufacturers Institute contact Mark Levin at info@chainlinkinfo.org or visit their website at https://chainlinkinfo.org
Contact Info:
Name: Mark Levin
Email: Send Email
Organization: Chain Link Fence Manufacturers Institute
Address: 10015 Old Columbia Rd. Suite B215, Columbia, Maryland 21046, United States
Phone: +1-301-596-2583
Website: https://www.chainlinkinfo.org
Source: PressCable
Release ID: 88973170