Polyphonic Artist Development Program is an academy styled program that offers New England musical artists with a place to develop their careers using the legendary Brill Building as a model for one-stop music business development.
(PRUnderground) August 14th, 2020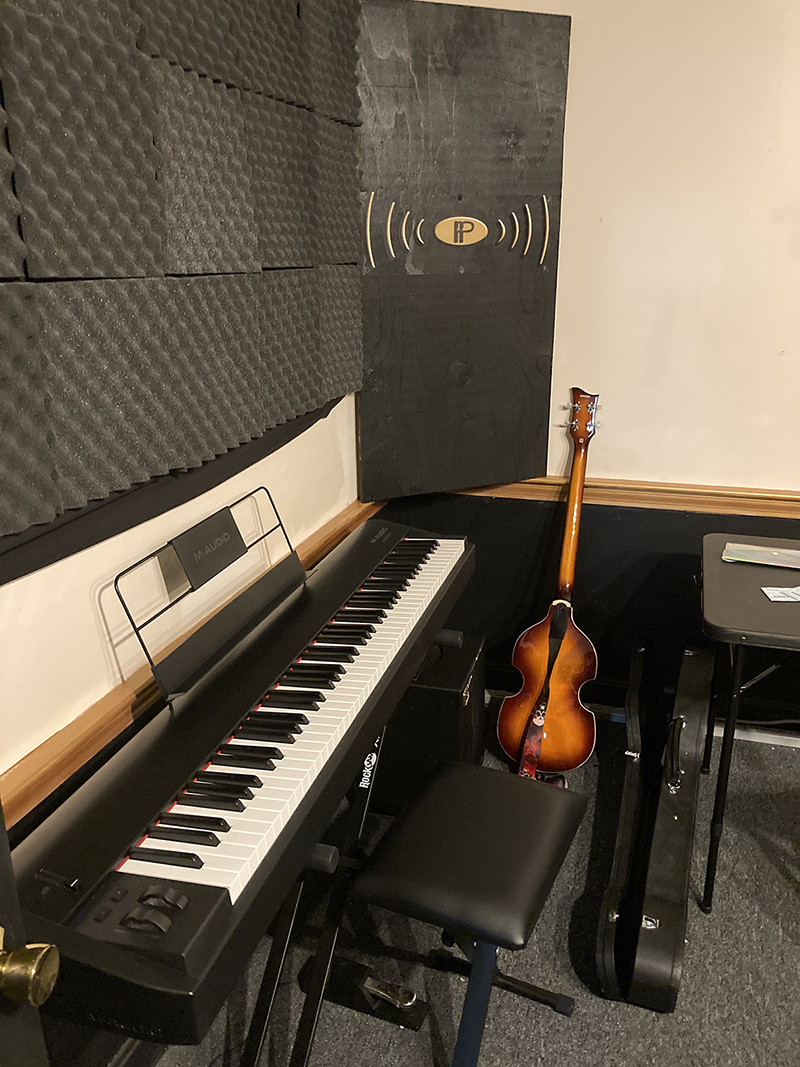 You're an aspiring recording artist. You've written a ton of songs and even recorded a few in your friend's laundry room turned demo studio. You've spent hours on Google trying to find out how to release, promote and sell your music and find yourself running into a host of dead ends and scams. "Getting tired of this happening is why I build a recording studio and started a no-nonsense artist development program," said Polyphonic Studios owner, Mwalim. " Our P.A.D. program is designed to give artists the tools they need to compete in the era of the indie artist." P.A.D., which stands for "Polyphonic Artist Development" is a 4-month training program that takes artists through the process of selecting, recording and producing their songs as well as preparing and launching their promotional materials, including logos, social media presence, press kit items, and a schematic of a promotion and marketing plan for their music.
"We are the return of the Brill Building," mused Mwalim. "From conception to design, Polyphonic Studios is a viritable one-stop-shop for musical artists to prepare for a career as an independent artist." Under one roof you can record a song. If you need it arranged and fleshed out by a band, they have an inhouse team of musicians, arrangers, and producers.  An artist can literally walk in the building and walk out with a single or album ready to launch. You need press photos? They have 5 affiliated photographers, 7 website designers, and a ton of graphic specialists who can crankout anything from a logo,to an animated meme, to a music video. They also have referal connections to digital music promoters, and distribution sources. "We are the return of the Brill Building," mused Polyphonic Studios owner, Mwalim.
Partially opening their doors in July, and opening for solo sessions and remote production and post-production work, Polyphonic Studios is a recording studio and content creation company of the times that reflects an older model of the one-stop music business source, the legendary Brill Building in New York City. The Brill Building, located on the corner of Broadway and 49th St in Manhattan, was a beehive of musical activity from the 1930s to the mid 1960s. In the 1930's and the Big Band era,  it became home to a dozen music publishing houses. By the mid 1950s, the building was home to over 130 music publishers, record labels, promoters, managers, booking agents, recording studios and the musicians union.
New England artists who aspire to become independent recording artists are encouraged to chec out the P.A.D. Program and fill out an application. There are full and partial scholarships available for the program as well. For more information visit http://polyphonicstudios.com/pad
About Polyphonic Studios LLC
Polyphonic Studios is a recording studio and content creation facility, specializing in recording, mixing, mastering and editing music, audiobooks, podcasts, and sound design projects. We also offer artist development services.
Press Contact
Name: Morgan J Peters

Phone: 5085666269

Email: Contact Us

Website: http://polyphonicstudios.com
Original Press Release.