Nonpareil Comics, an online platform offering original content for all, has launched a comic called Indestructible featuring a rebel goddess who stands against a pantheon of Gods.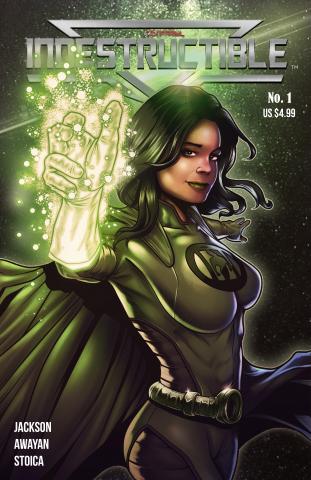 Rancho Cucamonga, United States - August 4, 2020 /NewsNetwork/ —
Nonpareil Comics, an online comic book platform that offers readers strong female leads, original content, and alternative perspectives, has launched a new comic called Indestructible. It features a rebel goddess who stands against a pantheon of Gods fixed on destroying all life.
Find out more at https://nonpareilcomics.com/page-2.html
The newly launched comic is available to download via PDF making it accessible to all. The comic offers traditional themes including science fiction, superheroes, and the big bang. However, the comic is unique in the perspectives it provides.
Offering a strong female lead enables the comic to stand out in a traditionally male-dominated reading zone. Women in comic books have traditionally been used as tokens to support the heroic men on their way to save the world and defeat their enemies.
Objectification is rife and puts female characters firmly in the place of being looked at in a certain way. It reduces the role of the woman and removes her power. Indestructible goes some way to change this and provides readers with an empowered female lead to inspire them.
Other comics are available to download from Nonpareil Comics including Pandora, which provides a fantastical overview of a world where two factions are at odds with each other in the absence of a world leader.
Seav Ivory is another female-led comic that features a secret service agent who is thrust into a supernatural mystery involving the government she has sworn to protect. The comic provides twists and turns to keep readers intrigued while also posing moral questions.
The Fruit Squad sees a cast of fruit-based characters embarking on a journey of self-discovery. While meeting challenges along the way, he will not face the fruitful world alone. In addition, Hope takes readers on a vastly different journey. The world has been invaded by aliens and one young man must fight to stay alive – Hope is his only lifeline.
A representative said: "Aside from female-led comic books, Nonpareil Comics provides readers with free online novels and movie reviews. It is truly a platform for those with a love of science-fiction, superheroes, incredible artwork, and unique stories."
To find out more, interested parties are invited to visit the website provided. Alternatively, click here https://nonpareilcomics.com.
Contact Info:
Name: Steven Jackson
Email: Send Email
Organization: Nonpareil Comics
Address: 7349 Milliken Avenue, Suite 140, Rancho Cucamonga, California 91730, United States
Phone: +1-323-716-6280
Website: https://nonpareilcomics.com
Source: NewsNetwork
Release ID: 88971146