Could Index ETFs Have More Gas In The Tank?
July 30, 2020 at 13:43 PM EDT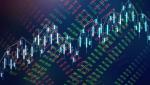 While stock futures were pummeled in overnight trading on Wednesday and continued to drop steeply on Thursday in what has been a mixed week of trading, some analysts now feel that the most dismal U.S. GDP since World War II might actually trigger stock gains. Stocks sold off after data revealed...