While a majority of businesses and the overall economy are facing difficult circumstances due to COVID-19, others are looking to seek new opportunities for growth amid the challenges.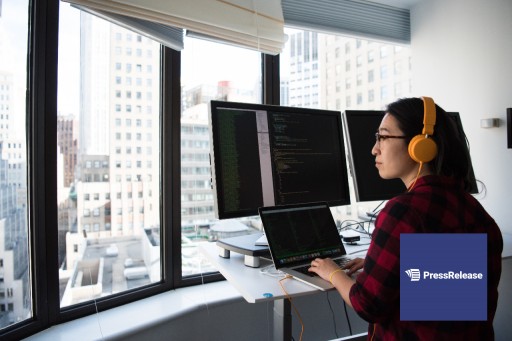 SARASOTA, Fla. - July 23, 2020 - (
Newswire.com
)
A number of entrepreneurs and ambitious small businesses are going all-in on their business goals, believing that out of crisis comes opportunity. PressRelease.com is helping to support those entrepreneurs with affordable and simple press release distribution to some of the nation's most recognized news, business, and financial outlets.
"We work with businesses of all sizes and from every industry, and some of those CEOs are going to see this crisis as an opportunity," says Erik Rohrmann, COO at PressRelease.com. "We want to support all of our customers, no matter which course of action they take during the pandemic, as long as the information is accurate and doesn't jeopardize the safety and wellbeing of the general public. Oftentimes, these crises create the type of environment that sparks the innovation to develop the next big thing."
Businesses choosing to continue to conduct business safely and are able to do so can choose from a number of PressRelease.com's simple and affordable wire distribution options. Help get more visibility for your business, drive more traffic to your website, and discover new audiences through one of the different geo-targeting options available to customers. 
Partnerships with Newswire and Accesswire allow PressRelease.com to provide even more value to entrepreneurs and small businesses with wire distribution to networks including MarketWatch, Bloomberg, Yahoo! Finance, Morningstar, CBS, ABC, FOX and NBC. With PressRelease.com, share impactful news, stories, and announcements that help build more traction for businesses.
​PressRelease.com helps entrepreneurs and small businesses reach a wider audience through smart press release distribution. To learn more about how to share your story with key media around the world through press release content, visit PressRelease.com.
About PressRelease.com
PressRelease.com provides simple, affordable press release distribution services to public and private companies through the most comprehensive networks and 1.8M media contacts.
Contact Information:
PressRelease.com
Media Relations
Office: 800-998-2927
Press Release Service by
Newswire.com
Original Source:
PressRelease.com Helps Entrepreneurs Find Opportunity in Solving Challenges Created by the Pandemic