The teenage years aren't easy on anyone. Here's how Eagle Ranch Academy in St. George, Utah helps teens overcome abuse, depression, anxiety, phone addiction, behavioral health, and lack of respect for authority.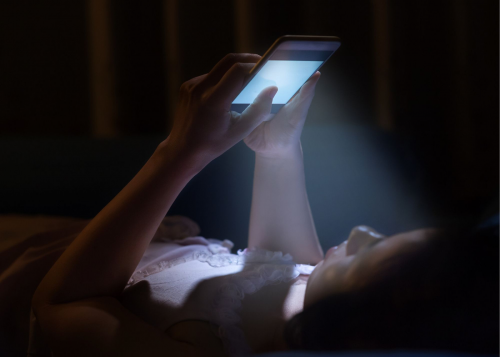 Saint George, United States - July 2, 2020 /MarketersMedia/ —
The teenage years aren't easy on anyone. From outside stressors, like school and personal relationships. To potential behavioral and emotional problems brought on by trauma. Not only that, don't forget the high chance of having mental health issues, substance abuse issues, or social problems. These are all outliers that may lead to becoming a troubled teen.
Overcoming Abuse
Some subjects are more difficult to discuss with your children. Child/adolescent abuse or neglect is an uncomfortable topic and hard to relive as a young person. It can be confusing and very detrimental to one's mental health. If your child has experienced any sort of abuse or neglect growing up, it becomes a high risk factor to create extensive damage mentally. Stemming off into potential psychological problems, such as low self esteem. Those things more often than not, lead to more high risk behavior. Such as substance abuse. Which then leads to a very troubled teenager.
Persistent mental health problems are too common in these cases. Mental health problems associated with past childhood abuse and neglect include:
PTSD (post-traumatic stress disorder)
Dissociative Disorders
Substance Abuse/Addiction
Depression
Anxiety Disorders
Psychosis
At such a young age, it's difficult for teens to know how to cope with the emotions they're feeling in these situations. They may become irrational, angry, or even abusive towards themselves and others.
Depression in Troubled Teens
There are many warning signs to look out for if you think your child is suffering with depression. If their mental health is struggling, it may affect the way your child thinks, feels and behaves. Being persistently sad, or having loss of interest in their normal activities is also something you should look out for.
It's normal for a teenager to feel down about academics, their friends, or themselves. The harder part as a parent is differing between teen normalcy and actual signs of depression. The most important thing you can do is talk with your troubled teenager.
Untreated depression can lead to emotional, behavioral and future health problems. Some complications in your teen's life related to depression may lead to:
Academic Problems
Low Self Esteem/Self Worth
Increased Anxiety
Self Harm
Suicidality
Alcohol and Drug Abuse
Family Conflict/Relationship Difficulties
Anxiety in Troubled Teens
When dealing with troubled teens, there can be a range of mental health issues going on. One that tends to go hand in hand with depression, is anxiety.
Anxiety is becoming an increasingly common disorder among teenagers and statistically, around 32 percent of teens in America struggle with an anxiety disorder at some point between the ages of 13 and 18.
If your teen is struggling with anxiety, imagine what it would feel like to live in constant fear and in a chronic state of fight or flight. The disorder wreaks havoc on not only the nervous system, but can interfere with academia, relationships with peers, and cause family conflict.
Eagle Ranch Academy aids your child in creating those healthy coping mechanisms to deal with such disorders during everyday life. We help your children internalize their core values and apply them to their relationships and personal decisions.
Letting your troubled teen know they're not alone during a mental, or emotional health crisis is the key to save them from future suffering in life.
Electronic Addiction – Phone, Computer, Gaming, Etc.
Teen cell phone addiction has similarities to drug addiction. One of the greatest links is the rush of dopamine a teen will experience when using their cell phone. Many teens can't necessarily articulate the desire to use their phones constantly except that it makes them feel good. This is not necessarily an accident. The same release of dopamine is similar to the release of dopamine and other neurotransmitters that happens when drugs are used (drugabuse.gov).
If a child or teenager suffers from cell phone addiction, it could have negative implications on brain development as the human brain isn't fully developed until around the age of 25. As a parent, you need to monitor all cell phone activity.
Eagle Ranch Academy 8 Core Values
ACCOUNTABILITY: I will be Accountable for the things that happen in my life.
HONESTY: I will be Honest in all my relationships.
FORGIVENESS: I will Forgive everyone, including those that have hurt me.
ACCEPTANCE: I will Accept who I am and not seek the Acceptance of others.
INTEGRITY: I will always be the same person, whether in front of people or behind closed doors.
RESPECT: I will Respect others and myself.
TRUST: I will earn the Trust that I have lost and take the risk of trusting others.
SERVICE: I will give back to others because I have been given much.
At Eagle Ranch Academy we teach troubled teens to make the right decisions, because it's the right thing for them to do. Students will learn to solve their issues realistically and with great intention. Helping them to build healthy personal relationships in the future. Not only with others, but with themselves.
"Before we placed my daughter in Eagle Ranch Academy, she was a wreck on the verge of self destruction wanting to commit suicide. After 18 months in the program I have nothing but positive things to say regarding this program. They truly care about your child. The staff want nothing but the best and work hard to achieve that. They give up much of their own time and have taken their responsibility as ERA team members very seriously. The program is tough but your child will greatly benefit from the rigor. I fully recommend this program."
-Teri
Posted by Marketing Company RED Digital
Contact Info:
Name: Kristen Willyerd
Email: Send Email
Organization: Eagle Ranch Academy
Address: 115 West 1470 South Saint George, Utah 84770
Phone: 1-888-698-7095
Website: https://eagleranchacademy.com
Video URL: https://www.youtube.com/watch?v=xbDZCdoN4iA
Source URL: https://marketersmedia.com/how-eagle-ranch-academy-creates-healing-hope-happiness-and-long-term-success-in-the-lives-of-teens/88966920
Source: MarketersMedia
Release ID: 88966920