How Important Are Low Fees For ETF Investors?
June 18, 2020 at 16:16 PM EDT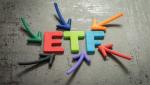 In the recent push for low cost and eventually free commissions throughout the brokerage industry by pioneers like Schwab, Robinhood, and Interactive Brokers, there was also an attempt by some ETFs to lower fees as well, moving toward zero or even negative fees on funds. One such ETF was the Salt...