Can Your ETF Go Negative?
April 28, 2020 at 10:42 AM EDT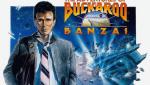 This may sound like a ludicrous question, but it's one that keeps coming up. I've had at least half a dozen conversations and email exchanges with folks about it. So let's walk through what's been going on in "index" land and how it forces the ETF nerds among...