Wonderan's research rounds up the top-selling supplements produced by reputed pharmaceutical companies in the industry, including Physician's Choice, Garden of Life, Dr. Tobias, and Doctor's Best.
(PRUnderground) December 24th, 2019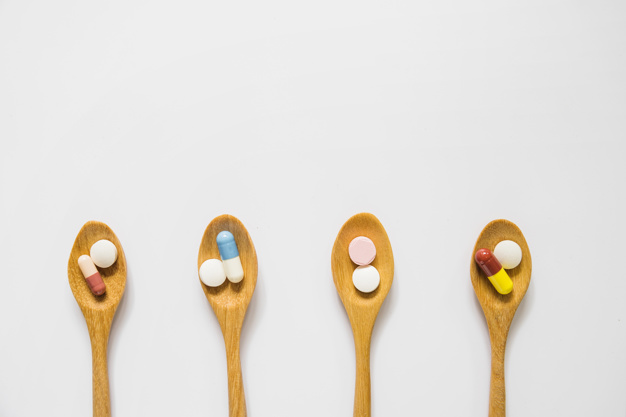 Wonderan.com, a website that reviews dietary and nutritional supplements, has released its new research on the best dietary supplements available in the market. The report is a comprehensive study on the health benefits and efficacy of the top supplements produced by reputed pharmaceutical companies in the industry, including Physician's Choice, Garden of Life, Dr. Tobias, and Doctor's Best. Wonderan took into consideration key aspects such as the formulation, dosage, safety, quantity, and physiological impact of these supplements on the body to round-up the top ten performing ones. 
Here are the highlights of the key findings on some of the supplements that were shortlisted:
Physician's Choice Probiotic 60 Billion: This probiotic supplement with a fiber blend is suitable for men and women. It contains 60 billion CFU per serving. Made with 10 probiotic strains and professional-grade non-GMO ingredients, it is 100 percent natural and supports the natural stomach balance to promote digestive health.

Dr. Formulated Probiotics Once Daily Women's: Specially formulated for women, this probiotic supplement by Garden of Life contains bacterial strains like L. reuteri and L. fermentum for vaginal health, apart from 14 other beneficial strains like Lactobacillus acidophilus and Bifidobacteria that support the immune system and digestive health.

Dr. Tobias Omega 3 Fish Oil:  Claiming to possess triple strength, each serving contains 1,400 mg of Omega-3 (800 mg EPA, 600 mg DHA).

High Absorption CoQ10: This dietary supplement by Doctor's Best contains pure coenzyme Q10 (Ubiquinone) that helps support heart function and helps promote energy production in the cells.

Zenwise Health Daily Digestive Enzymes: Loaded with Prebiotics and Probiotics, this multi-enzyme formula containing natural ingredients like turmeric, ginger, and green papaya, helps with hard-to-digest food like acidic fruits and vegetables, plus dairy and processed foods.

Nature's Bounty Fish Oil: Each of these rapid release soft gel supplement contains 360 milligrams of Omega-3. Omega-3 fatty acids EPA & DHA- in the supplement help to support and maintain the health of the cardiovascular system.
Wonderan.com also does in-depth analysis and comparisons of other dietary supplements and health products like weight loss supplements, herbal supplements, probiotics, and energy drinks. They also closely follow the latest releases and updates from all the leading brands in the category, like Botanic Choice, DXN, Native Remedies, and Nutrilite, to keep the customers up-to-date. 
*Disclaimer: The statements regarding this product have not been evaluated by the Food and Drug   Administration. This product is not intended to diagnose, treat, or prevent any disease. The information on this website or in emails is designed for educational purposes only. It is not intended to be a substitute for informed medical advice or care. Please consult a doctor with any questions or concerns you may have regarding your medical health.
About Wonderan
Press Contact
Name: Sruthy Iype

Phone: (908) 977-6741

Email: wonderan@wonderan.com
Original Press Release.