DBO ETF: It Is Time To Buy Crude Oil?
December 20, 2019 at 14:01 PM EST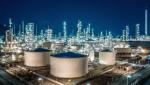 By QuandryFX DBO has a stellar methodology which is currently allowing it to earn strong roll yield due to the backwardation in the WTI futures market. Crude production growth has collapsed and prices will need to go higher for it to revive. Crude imports are slated to remain weak until OPEC...