Son San Nha 3D has launched a new area of expertise in 3D floor construction. The 3D floor gives an outlook of the polished surface as compared to the regular ceramics or marbles.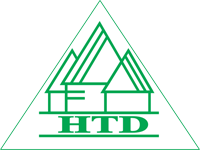 Hochiminh, Vietnam - October 28, 2019 / / —
Son San Nha 3D has come up with a new variant in its construction services, which is 3D floor construction. The introduction of this 3D technology is perfectly blended with creativity and innovation.
The process involves the layering of the overall floor into various segments underneath that include a primer layer, which is then topped by an image or design. The image is then covered by a transparent epoxy coating, which is repeatedly polished on the surface to bring out the appropriate depth in the image and make it look real.
After that, the whole thing is protected by applying a coating of varnish on it. The floor design is very realistic and does not impart a sticker like finish. It gives a perfect perception of depth. Further, the floor is entirely damage proof, unlike other conventional floor constructions, which are usually prone to accidents.
As a result, it is addition in the fancy world of floors constructions that is not only attractive but also of unique aesthetic qualities. One of the spokespeople from Son San Nha 3D took to emphasize the advantages of these constructions that are such eye-catching floors.
He said, "The floors are so made that they are completely safe and can last for a considerable time. They are durable, resist oil and stain, and also require minimum maintenance."
One of the most attractive features of 3D constructions is that it provides an anti-slip surface. It can also be combined with dyes and colors easily, and existing cracks can be masked without a trace.
Another senior member of Son San Nha 3D commented about the growing popularity of these 3D floors. He said, "These 3D floors are adding an extra edge to the interiors of residences and offices. These are used to create abstract patterns and are being preferred for their longevity and temperature resistant feature."
Besides, the 3D floors are mostly hygiene friendly as they do not accumulate dust at all, which in turn does not give rise to any bacterial growth. Though there are no joints, pores or gaps in the same, the growth of pathogens is further reduced.
Also, these do not produce any odor or fumes making them extremely favorable for household purposes. Thus, the introduction of 3D floor constructions by Son San Nha 3D has been a remarkable milestone in the construction industry.
About the company
Son San Nha 3D, also known as HTD INTERIOR CONSTRUCTION CO., LTD, has been in the construction business for the past seven years. With expertise in construction using various materials, they have been successful in completing thousands of projects so far. They have gathered experience in working in floors for workshops, basements, industrial buildings, warehouses, villas, public places. With this new technology and their skills, the company is looking forward to growing even more and reach greater heights.
Contact details
Facebook: https://www.facebook.com/xaydunghtd/
Youtube: https://www.youtube.com/channel/UCsLhUnKVUUtrtaIsKva1Pug
Website: https://sonsannha3d.com/
Contact Info:
Name: John
Email: Send Email
Organization: Son San Nha 3D
Address: 116/28 Duong Quang Ham, Ward 5, Go Vap, Ho Chi Minh.
Phone: +84 901.803.586
Website: https://sonsannha3d.com/
Video URL: https://www.youtube.com/watch?v=2YA3nv_WcEg
Source:
Release ID: 88931378