A Glass enclosure in the bathroom, as well as kitchen, looks quite classy. Therefore, a lot of people have been purchasing such construction materials for enhancing their home. Kinh Nha Viet provides the topmost quality of glass shower construction service at mind-blowing prices.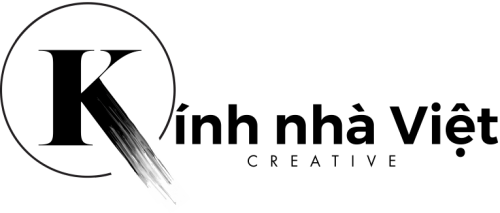 October 21, 2019 / / —
The glass shower doors have surged in popularity in the past few years since they not only look clean but also provide minimalist aesthetics. To meet the demands of the customers, Kinh Nha Viet has been responding by creating a wide selection for glass shower for bathroom.
Currently, frameless glass shower doors have been gaining popularity at a huge rate. People have been going over this trend since the look is not only sleek but is also easy to maintain. One quick wipe is enough to get the glass look sparkling clean without compromising with the beauty and airiness of the glass doors. With proper installation and regular maintenance, glass shower construction could be one of the best bathroom upgrades that a person can make to give a brighter and bigger feeling to their bathrooms.
Kinh Nha Viet provides a wide range of glass construction options including tempered glass shower enclosures, prestigious living room tempered glass partitions, as well as other construction equipment. The catchiest part about them is that they provide clear quotations for glass shower construction so that people can easily choose from the components and decide for the product that they want to opt for. Apart from that they also provide certain accessories for glass shower doors as well as windows like glass holder, sliding, silicone binder, and other such components.
Tempered glass is also gaining popularity because of its easy maintenance and the fact that it is soundproof and has heat insulation properties. Now, the Kinh Nha Viet Company ensures that every product that they sell is of top-notch quality and for that, they work very hard to expand their range to increase their clientele. No wonder most of the products that they have are a hot selling item amongst consumers. They also have a blog section whether they provide certain tips to help their customers with cleaning glass shower doors as well as for handling the equipment that they sell.
This company has a lot of experience and always gives preference towards customers. The construction team is always concerned with quality as well as their reputation and that is why all the products are passed through various layers of quality check before the product is being shipped to the buyer. Their 24/7 customer support is highly skilled at buyer handling which is another reason for their increasing popularity in such a short span of time.
About the company:
Kinh Nha Viet always values the demands and requirements of their consumers so they never compromise with the quality of the product that they sell. Their main aim is to satisfy their customers by providing modern and top-notch glass shower construction equipment. They also provide free product shipping and ensure to avoid scratches on the products which might affect the quality of the construction work.
Contact Details:
Medium: https://medium.com/@kinhnhaviet
Youtube: https://www.youtube.com/channel/UCeNwGsw6VqIIhO2RBva4nrw
Linkedin: https://www.linkedin.com/in/k%C3%ADnh-nh%C3%A0-vi%E1%BB%87t-b88413193/
About: https://about.me/kinhnhaviet
Blogspot: https://thicongkinhtam.blogspot.com/
Contact Info:
Name: Kevin
Email: Send Email
Organization: Kinh Nha Viet
Address: 199 Bui Xuong Trach, Khuong Dinh Ward, Thanh Xuan District, Ha Noi City 100000
Phone: (+84) 839676999
Website: https://kinhnhaviet.com
Source:
Release ID: 88929399