Tandem's risk-based approach seeks competitive performance through a balanced, disciplined approach to asset allocation.
(PRUnderground) October 16th, 2019
Tandem Wealth, manager of the Tandem ETF Portfolios, has been selected as sub-advisor to a suite of collective funds known as the Tandem Collective Funds. These risk-based portfolios provide retirement plan participants four ways to control risk and return, keyed to individual risk tolerances, and replicate the investment strategy of the Tandem ETF Portfolios. Tandem's risk-based approach seeks competitive performance through a balanced, disciplined approach to asset allocation.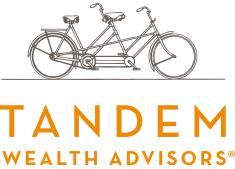 "We're excited to launch the Tandem Collective Funds. Our focus is on the plan participant. They deserve alternative options to standard open-ended mutual funds and access to managed portfolios, keyed to their level of risk," says Senior Managing Director of Tandem Wealth, Angus Schaal. "The industry has always vacillated between complication and simplification. Retirement portfolios should be more about the investor than the strategy, and we're not just talking about retirement age. TDFs put too much emphasis on investment strategy and not enough on the investor's personal preferences, risk tolerance, and retirement goals."
The Tandem Collective Funds are tailored to four investor risk profiles: conservative, moderate conservative, moderate and moderate aggressive. Tandem's target risk or risk-based approach is keyed to individual objectives and tolerances, enabling them to invest realistically.
Memphis-based First Mercantile Trust, a division of Mid Atlantic Capital Group, is the Trustee for the Tandem Collective Funds.
"Our recent acquisition of First Mercantile Trust represents our commitment to the collective fund universe," said Tim Friday, Group CEO of Mid Atlantic. "More retirement plan sponsors have begun offering collectives in 401(k) plan line-ups again which has translated into a growing share of retirement plan assets held in collectives. We value Tandem's commitment to providing plan participants with institutional-caliber risk-based collective portfolios. We admire the tremendous growth Tandem has achieved under Angus Schaal's leadership and we expect the addition of Amy Bush, CFA, will further enhance Tandem's value proposition and investment management discipline."
"We look forward to working with Tandem's talented team as we set a higher standard of innovation and service in the collective fund universe," said James Pratt, President of First Mercantile Trust. "Our goal at First Mercantile has always been to provide plan sponsors with the most comprehensive suite of solutions and services to meet their fiduciary obligations, and I am excited by the value that Tandem brings to our collective fund line-up."
The Tandem Collective Funds are available to defined benefit and defined contribution retirement plans as well as certain state or local government plans.
Collective Investment Funds, or Collective Investment Trusts, provide the benefits of mutual funds with fewer regulatory, administrative, distribution, and marketing costs, making them an attractive alternative for plan sponsors to realize investment and fiduciary responsibilities within ERISA qualified retirement plans. Many plan sponsors are choosing CIFs to meet their ERISA-dictated fiduciary and legal obligations and provide lower-cost investment options to plan participants. Nearly $3 trillion in retirement savings are invested in CIFs across many defined benefit and defined contribution plans nationwide.
Disclaimer:
Please consult a registered investment advisor before making any investment 

The news site hosting this press release is not associated with Tandem Wealth or Tandem Collective Funds. It is merely publishing a press release announcement submitted by a company, without any stated or implied endorsement of the product or service.

This is not a solicitation
About Tandem Wealth Advisors
Headquartered in Phoenix, Arizona, Tandem Wealth Advisors LLC is an independent investment manager, focused on providing peace of mind performance to an expanding nationwide audience of individual and institutional investors. For more information, visit www.tandemwealth.com
Press Contact
Name: Nick Pennebaker

Phone: 602-297-8600

Email: info@tandemwealth.com

Website: https://tandemwealth.com/
Original Press Release.