Is Passive Investing the Next Bubble?
September 24, 2019 at 12:35 PM EDT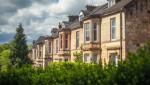 By Liam Flaherty of Julex Capital Almost two years ago, we wrote a piece on the decades-long trend of passive investing and its impacts on the market. The thoughts expressed in the article are still relevant today as Michael Burry, a prominent subject in Michael Lewis' "The Big Short,"...