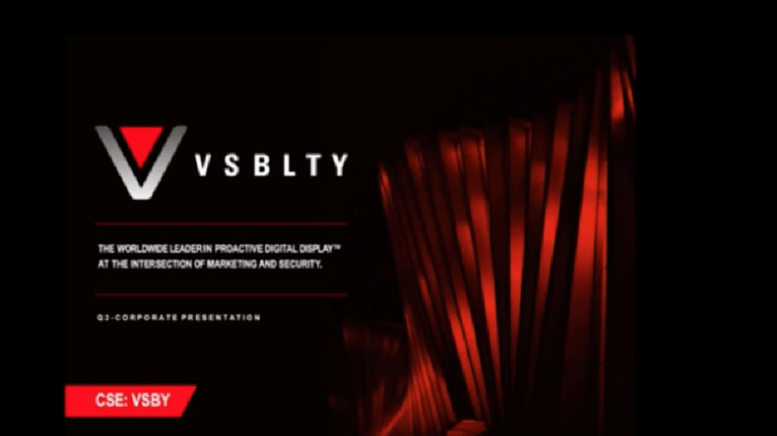 Philadelphia, PA, Aug. 13, 2019 (GLOBE NEWSWIRE) — VSBLTY Groupe Technologies Corp. (CSE:VSBY)(Frankfurt: 5VS)(OTC:VSBGF) is pleased to announce a brokered private placement of $1,000 principal amount 10% convertible unsecured debentures (the "Debentures")  for gross proceeds of up to $3,000,000 (the "Offering"). Echelon Wealth Partners Inc. (the "Agent") will act as lead agent and sole bookrunner for the Offering on a commercially reasonable efforts basis.
The Debentures will bear interest from the date of issuance at a rate of 10% per annum on an accrual basis, calculated and payable semi-annually, and will mature on the date (the ...

Get the latest stock market news on StreetSignals. Follow public companies and get free stock research reports and stock market analysis data and stock tips.
All content provided by StreetSignals is subject to our Terms Of Use and Disclaimer.