Will Growth Worries Hold Down Oil For Rest of 2019?
May 28, 2019 at 12:16 PM EDT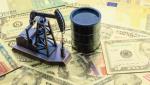 Supply cuts by the Organization of Petroleum Exporting Countries (OPEC) have pushed oil prices down, but downward forces from trade wars have also kept them in check. Will continued growth worries keep down the price of oil for the rest of 2019? Oil prices rocketed higher last month following U.S....