Automotive Flanges Market 2028: Top Key Players Qontrol Devices, Inc. Saini Flange (P) Ltd.
March 28, 2019 at 23:37 PM EDT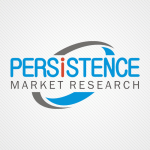 New York, NY -- (SBWIRE) -- 03/28/2019 -- An automotive flange is an assembly primarily used for connecting, valves, pipes, pumps & other equipment to the piping system & auxiliaries. In the piping systems, automotive flanges are welded or screwed together. In the system flanged joined are composed of two automotive flanges joined or bolted together with the gasket in between which provide efficient sealing.