Chinese Stocks: True Wealth Opportunities?
March 26, 2019 at 08:45 AM EDT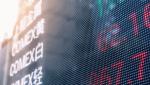 By Jacob Wolinsky, ValueWalk Whitney Tilson's email to investors discussing one of Stansberry Research's top gurus, Steve Sjuggerud, is very bullish on Chinese stocks; and a bull and a bear on Tesla. China is rapidly changing… The war to end poverty is being won (seriously)… Why up to $2.2 trillion...