Is a Year of Recovery Ahead for Bitcoin?
January 18, 2019 at 10:47 AM EST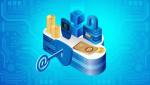 Bitcoin, the largest digital currency by market capitalization, is in dire need of a lengthy recovery after shedding 80% of its value last year. However, it remains to be seen if the crypto and other digital currencies can muster substantial recoveries in 2019. Until the cryptocurrency that was...