Which Generates More Alpha, Mutual Funds or ETFs?
December 28, 2018 at 09:30 AM EST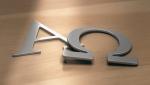 How does the alpha generated by ETFs compared to that of actively managed mutual funds? The question is addressed in a recent WealthManagement article. The article cites Morningstar data that shows only 54 active ETFs (20 percent of total) generated positive alpha over the past 3 years....