Knowledge workers are in demand in the US, Canada, UK, Germany, and Australia. NOSTOPS and PROVE help make all aspects of making a foreign job connection more reliable.
Mumbai, India (PRUnderground) August 6th, 2018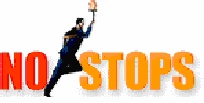 Since 2004, the India-based National Organization for Software and Technology Professionals (NOSTOPS) has earned a remarkable reputation as an advocate for Indian workers while working in the United States on work visas, helping ensure their rights are looked after and protected. In recent years an important part of their service is sponsoring PROVE – the Professional Registry of Verified Employees – a platform that helps connect Work Visa seekers and Work Visa sponsoring employers from the US, Canada, UK, Germany, and Australia, who are searching for qualified and dependable knowledge workers. Backed by a thorough application criteria, NOSTOPS recently celebrated the success via the PROVE platform, and has been delivering in creating a win-win work situation for both employee migrants and their host country employers. The enthusiasm surrounding the platform is high with close to 90,000 users registered.
"PROVE is an open value network that measures the identity and reputation of knowledge workers and then delivers a platform to connect foreign recruiters and local talent," commented a spokesperson from NOSTOPS. "We are quite pleased with its development and performance and believe it fits in very well with and compliments our mission."
NOSTOPS works diligently to prevent worker fraud and powerfully advocates for Indian tech workers both inside and outside the country, recently endorsing efforts from fellow advocacy groups within America to fight corruption and recruitment fraud in a very clear way.
The company uses a professional networking framework at PROVE, which processes user profiles to match location, industry, and skills of the user, quickly delivering relevant, real-time employment recommendations. Other highlights of PROVE's services include supporting pre-hiring to post-hiring activities, help with Immigration processes of all kinds, job offer verification – verification of employment contracts from foreign employers, and professional preparation of documentation for filing of a work visa petition, through their team of licensed practicing attorneys.
With all signs pointing towards global migration trends accelerating, especially among knowledge workers, and mobility not stability being a more important factor in the ability for a job seeker to find financial success, the need for PROVE seems only certain to continue to grow more and more valuable to all concerned.
To learn more be sure to visit http://www.proveit.in.
About NOSTOPS
The National Organization for Software and Technology Professionals (NOSTOPS) has been performing as an advocacy organization to be vocal about the issues of foreign workers working overseas – issues such as wage discrimination and abuse of guestworker rights.
Professional Registry Of Verified Employees (PROVE) is a derivative of NOSTOPS and has evolved after a decade, as a solution-centric approach to the outward migration of knowledge capital.
PROVE aims to be an Open Value network that measures the identity and reputation of its users and members. PROVE is a vibrant community of work visa seekers and over half a million foreign recruiter employers from the US, UK, Canada, Germany, and Australia. PROVE aims to be a platform to facilitate circular migration of foreign talent to and from these geographies.
Press Contact
Name: Rajiv Dabhadkar

Phone: 919022130587

Email: RAJIV.Dabhadkar@gmail.com

Website: http://www.proveit.in
Original Press Release.