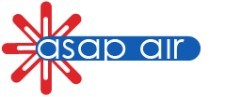 HOUSTON - July 5, 2018 - (
Newswire.com
)
ASAP AIR A/C and Heating have, since its entrance into the market, made a significant impact in the Texas AC and Heating industry. The award-winning company specializes in the provision of AC and heating services such as installation, repairs, and maintenance. Partnering with a host of brands, they provide high-quality units at some of the best market rates. They comprise of a team of well-trained technicians who see to it that every project they take on is a success and that they're able to build long-lasting relationships in the process. Adopting the latest approaches and tools in their service deliverables, one can trust the company to always deliver as per their expectations.
Talking about how often one should have their AC unit serviced, the Marketing Manager Richard Fulks said, "If you're looking to achieve a healthy AC life, it's important that you service your unit as often as you can as this carries with it a variety of benefits. Servicing ensures that the unit is in perfect condition and that any potential problems are detected and taken care of before they escalate. We advise that you have your AC serviced at least once a year before the summer season arrives. Also, in case you detect any unusual behaviors within the system, you should have it checked immediately. That said, we can offer some of the best maintenance services, and we can draft up a schedule that best fits your needs."
ASAP AIR A/C and Heating have over the years worked towards positioning themselves as the perfect choice for clients looking to have an AC installation in Houston done. Possessing years of hands-on experience, they've been able to handle dozens of installations for clients in the residential and commercial sectors. The company seeks to work with clients closely as it relates to their AC needs, which, then allows them to come up with solutions that meet all their requirements. They can handle both standard and complex installations and still deliver as per the clients' requirements.
Speaking about their AC service in Humble TX, the Marketing Manager Richard Fulks added, "We've been handling the AC needs of Humble for some time now and are familiar with the needs of our clientele in this region. We understand that life can be sometimes unbearable without these systems in your home or office and that's why we make sure we provide you with systems that will get you ready particularly for the summer time. We specialize in all-things AC, and you can be sure we'll address your every need when it comes to AC services in Humble."
Houston HVAC repair is now easily accessible, affordable and reliable; thanks to ASAP AIR A/C and Heating. The company has been known to handle various HVAC problems and have delivered quality results on any task that they've worked on. Their technicians are well-trained and stay ahead of the industry which puts them at a better positioning of tackling the various HVAC issues. Nothing is beyond their reach, and they promise repair solutions that will see one's unit return to normal functioning.
About ASAP AIR A/C and Heating
ASAP AIR A/C and Heating is a well-known contractor specializing in the field of AC and heating solutions. The contractor offers a range of AC and heating-related services and delivers superior customer care services in the market.
Related Links
ASAP AIR A/C and Heating
Press Release Service by
Newswire.com
Original Source:
Get AC Solutions in Humble and Texas at ASAP AIR A/C and Heating