Brittany Hancock, Owner of Handy (Wo)man and Crew, LLC, is selected for her outstanding leadership and commitment within her profession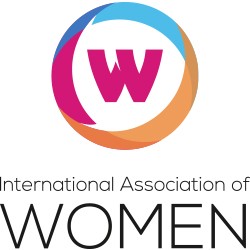 CHICAGO, IL - May 30, 2018 - (
Newswire.com
)
​​The International Association of Women (IAW) honors Brittany Hancock as a 2018-2019 Influencer of the Year. She is recognized with this prestigious distinction for leadership in entrepreneurship. The International Association of Women (IAW) is a global in-person and online networking platform with nearly one million members, 1000+ in person and virtual events, over 100 Local US based Chapters and International Chapters in several cities in China.
"I'm pleased to welcome Brittany into this exceptional group of professional women," said IPDN President and IAW Spokesperson Star Jones. "Her knowledge and experience in her industry are valuable assets to her company and community."
Since she was a young girl, Brittany Hancock always enjoyed fixing things around her home. "Growing up, I just had a knack for it," she said. Although her father wasn't handy around the house, he always encouraged her interest and instilled in her a strong work ethic.
To hone her skills, Ms. Hancock took shop classes in high school and any other courses she could find. In 2004, although she worked in the dental field, she started a side business, Handy (Wo)man & Crew. "By 2017, I had so many clients that I decided to do this full time," said Ms. Hancock. She and her small crew provide an array of services for both homeowners and businesses. "We do everything but roofing," she added. "We do remodeling, demo, concrete work, repairs, maintenance, painting, install flooring…we do it all!"
As the Owner, Ms. Hancock is responsible for all aspects of the business, in addition to working on job sites, she handles all the bidding and proposals to working. She is always learning a new skill and is currently working toward her electric and plumbing licenses. Ms. Hancock acknowledges it can be challenging to work in such a male-dominated field. "Customers always question my strength," she said. "But there's no need to, I'm super strong."
Juggling work and family—she has five kids—is also a challenge but Ms. Hancock said she is rewarded by the positive feedback she gets from her clients. Many, she said, like the fact that she's a woman. "They say I have better judgement, better perspective and a better eye," she added. "I also keep my prices fair. I don't bid up. I'm doing this because it's my passion, not for the money." With plans to purchase another company truck and more tools and expand her crew, Ms. Hancock plans to continue to grow her business in the future.
Awards & Accomplishments: Achieved Top Pro 2017-2018
About IAW
The International Association of Women (IAW) is a global in-person and online professional networking platform that provides nearly one million women the forum, professional development and services needed to thrive in an interconnected world. Through 100+ local chapters, International Chapters in several cities in China and 1000+ in person and virtual events, members cultivate valuable connections, develop professionally, and promote themselves and their businesses. Founded in Chicago in 2017, IAW is a division of Professional Diversity Network, Inc., an online network tailored to provide diverse professionals in the United States with access to employment opportunities.
Related Images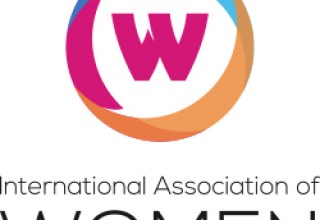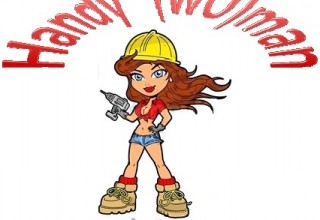 Press Release Service by
Newswire.com
Original Source:
International Association of Women Honors Brittany Hancock as a 2018-2019 Influencer of the Year