Gilbert Garrick of Espinland Properties Limited is an experienced property developer and landlord in London. Garrett reports on the slowing proprty markets in London and explains that there are factors in play other than Brexit. Further information can be found at http://www.bga-partners.com/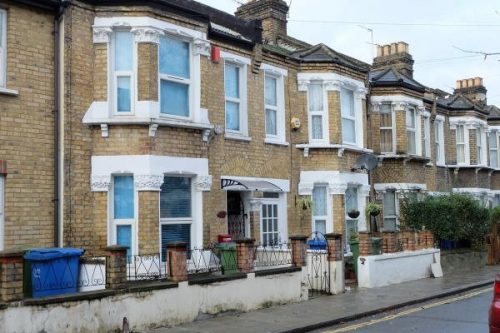 London, United Kingdom - April 10, 2018 /PressCable/ —
Gilbert Garrick of Espinland Properties Limited is an experienced property developer and landlord in London focusing on area's such as Lambeth, West Norwood and Southwark.
London property prices are reported to have fallen by as much as 15% in some areas such as Southwark South London, Lambeth and West Norwood according to many estate agents in the capitol.
Wandsworth has seen the average price of properties slump by more that £100,000 a fall of around 15% in the past year.
Moving to north London where properties are generally a little less expensive may not help either, for example homes in Camden borough are either slowing of showing minimal growth in price.
Islington and Wandsworth north London have seen property prices falling, although the major home building projects along the Thames such as Battersea may well be a part of the cause.
Garrick points out that "rather than putting the emphasis simply on Brexit people need to look at the general feel of the market and take into consideration major developments under construction before jumping to the Brexit conclusion. Yes Brexit has hit investment confidence, but we have seen this in the past. London landlords have seen unstable property markets before yet London has always bounced back."
London has previously led the UK in the property boom and has become one of the most expensive places to buy property in the world, however like every major city there has to also be affordable housing. The UK Government has targeted affordable homes and has not helped with numerous tax changes primarily aimed at overseas investors and UK developers alike.
Political pressure has been placed on property investors from most major UK political parties, confound this with the pessimistic views of people in office scare mongering about the effects of Brexit and you are bound to see a drop in confidence.
The Bank Of England Governor himself lowering interest rates to stave off "a falling off a cliff" of the British economy that never actually happened, yes we saw sterling drop against other currencies but it has since recovered and Britain has not yet fallen off that cliff some 22 months later.
Gilbert Garrick says "it is clear that the scaremongering and knee jerk reactions from politicians and people in power that feared Brexit, along with tax changes for investors has contributed to a fall in investor confidence especially in and around central London."
Tightening of London property licensing for landlords combined with tax changes has effected rental income on flats, developers are now more hesitant and less confident than a year ago because of these changes, could this be the real reason for property prices falling rather that the uncertainty of Britain leaving the EU.
Your Move, one of the UK's biggest estate agencies, suggest that the average home in Wandsworth including Putney Balham and Clapham have fallen by around £100,000 in average value in the past year.
These areas were high growth area's previously, in these areas there is a large quantity of rental properties which are owned by private landlords, it appears that bubble has now burst.
Conversely property prices have surged in south Wales with Newport said to be the new property hot spot in the UK and the north-west of England has also seen an upturn with Blackburn recording the highest growth rates in England.
Mr Gilbert Garrick on redeveloping property as flats suggests that the more buoyant north west London areas that are still showing growing property values is a place where investors can still see a good ROI, therefore north west London is probably the best bet for landlords looking for property to redevelop into affordable homes, this is where a good return on property investment will be seen in 2018-2019.
There is an expectation that the Inner London property markets will return to buoyancy in 2019-2020, as in the last property slump of 2009 London prices are expected to return to growth.
UK Property prices in general have slowed however in the UK as a whole property prices grew by a half of one percent despite the slump in the most expensive areas in London which has had a knock on effect, however there are areas of the UK bucking the trend which indicates that despite the association of "Brexit Fear" the UK property market still has strong areas outside of London.
Last week figures from Halifax also highlighted how the UK property market is slowing. It said the annual rate of house price growth has fallen to 1.8%: its lowest level for almost five years, but other data shows the earnings growth at 2.5% meaning earnings growth across the UK is now outpacing property growth.
Further information can be found at http://www.bga-partners.com/
Contact Info:
Name: Gilbert Garrick
Organization: Espinland Properties Limited
Address: 185 Rydal Crescent Greenford, London, London UB6 8DY , United Kingdom

For more information, please visit http://www.bga-partners.com/
Source: PressCable
Release ID: 327739