Billionaire Investor Carl Ichan invests 31 million dollars in Voltari (VLTC) and converts it into a very successful commercial real-estate company.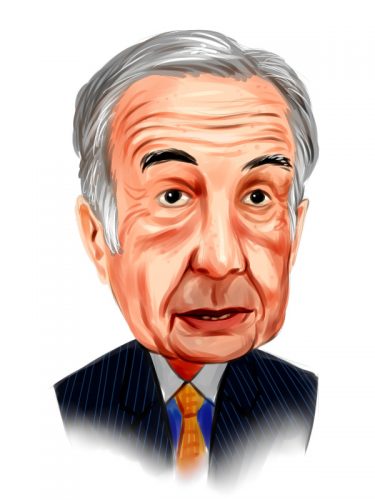 April 10, 2018 /MarketersMedia/ —
Carl Icahn is the type of investor that commands a great deal of respect from the broader financial world. He's often recognized as one of the world's greatest investors and currently manages an investment portfolio valued at more than 23 billion dollars. He's one of Wall Street's greatest figures and in recent years has been recognized as a shareholder activist that uses his rights to bring about change in the company's he's invested in.
Investors around the world often watch Ichan Enterprises LP (IEP) 13F SEC filings which are a snapshot of the manager's holdings. However, not all of Ichan's investments are reflected on the 13F filing. SEC filing regulations do not require OTCBB stocks investments be reported on 13F filings and therefore, Ichan has been able to keep his investment quietly hidden from the attention of the general public.
Over the past few years Carl Ichan has acquired 52.7% of the outstanding shares of Voltari Corp; a tiny microcap company and has been quietly transforming it into a successful commercial real-estate company. In fact on December 18, 2017 he acquired an additional 1257 shares of Voltari's Series J Non-Convertible Preferred stock at $27.63 a share. Ichan now owns 31 million dollars and 98% of Voltari's preferred stock which is an incredible investment for a billionaire to make in a penny stock company.
Since the transformation began, Koala Holdings LP, an affiliate of Carl Ichan has been financing Voltari's acquisition of commercial real-estate properties. These assets include property in New Jersey and New York that are currently leased to 7-Eleven and JP Morgan Chase, respectively. An SEC filing dated April 4, 2018 indicates that Voltari's biggest real estate acquisition is coming up and is expected to close no later than April 23, 2018.
It's not every day that one of the world's greatest investors and a self-made billionaire invests heavily in what many describe as a penny stock. In fact, Ichan's so tuned into this investment that Voltari's headquarters have now officially been relocated to the same building as Ichan Enterprises LP's New York office at 767 Fifth Avenue, New York, NY 10153.
Contact Info:
Name: Bam Angelo
Email: admin@p2pmarket.place
Organization: P2P Market Place LLC
Address: 4707 Thorpe Avenue Orlando, FL 32810
Phone: 407-497-9924
Source URL: https://marketersmedia.com/carl-ichan-all-in-on-voltari/328253
For more information, please visit https://fintel.io/doc/www.sec.gov/Archives/edgar/data/1568319/000165495418003627/vltc_8k.htm
Source: MarketersMedia
Release ID: 328253