Hadi Bahadori has moved to Homesmart Evergreen Realty to serve his client in Orange County California.He can be reached at (949)610-5720 27802 Vista Del Lago, Suite E2, Mission Viejo, CA 92692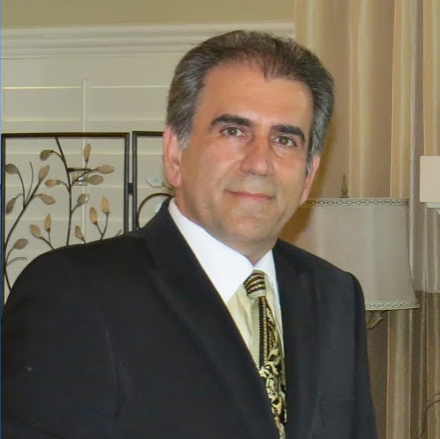 Mission Viejo, United States - February 10, 2018 /PressCable/ —
Hadi Bahadori a real estate agent based in California is proud to announce that he has joined Homesmart Evergreen Realty for which he believed were more sophisticated with marketing and online presence. Realty One Group is located at 23811 Aliso Creek Rd Suite 181 Laguna Niguel CA 92677, but just recently Bahadori has moved all operations to 27802 Vista Del Lago, Suite E2, Mission Viejo, CA 92692, which is the address of his current brokerage firm HomeSmart Evergreen Realty.
Talking a little about real estate. It is not gain-saying that when an individual or a group of people are in need of a house or wants to sell off one they're very likely to reach out for professional help from a real estate agent. The major challenge however tends to be how to choose the right professional.
There are lots of plain real estate agents, and professional realtors, both part-time and those who do full-time. Some are family friends who are in the business. Sometimes they could be some next-door neighbor maybe even neighbors down the street. Being at a fix one could ask "which is the right source?"
"The days are gone where a real estate broker simply places a sign in the yard, enters it into (the Multiple Listing Service) and sits around their office waiting for it to sell," says Damian D. Hall, a real estate broker in Greenville, South Carolina.
With Hadi Bahadori/ HomeSmart Evergreen Realty, the pain of the struggle for the search of a professional real estate agent has come to an end. HomeSmart Evergreen features the best real estate search for all kinds of homes, condos, land and foreclosure properties which are readily available.
Hadi Bahadori/ HomeSmart Evergreen Realty have adequately streamlined the process of buying or selling any home to make it easier for individuals in search of a place of abode or wanting to sell off that old home of theirs. An efficient team of well-trained and intelligent industry experts are on ground and readily available to make sure each client has access to local home inspectors, contractors, interior designers, service providers, property managers, lending professionals, title and escrow companies, painters, gardeners, plumbers, electricians home warranty companies and more. This is to ensure that the best of service is provided to every client.
Picking the right realtor can save "you" a lot of money that is why at Hadi Bahadori/ HomeSmart Evergreen Realty, every resource needed is put in place to provide its clients the most up-to-date market data in the area with a team of caring, knowledgeable professionals that work tirelessly to help each client with the home buying and selling process.
For more information Call Hadi Bahadori at (949)610-5720 or visit
http://www.orangecountybesthomes.com/
###
Media Contact
Company:Hadi Bahadori/ HomeSmart Evergreen Realty
Name: Hadi Bahadori
Website: http://www.orangecountybesthomes.com/
Address: 27802 Vista Del Lago, Suite E2, Mission Viejo, CA 92692
Contact Info:
Name: Hadi Bahadori
Email: Hadibahadori@yahoo.com
Organization: HomeSmart Evergreen Realty
Address: 27802 Vista Del Lago, , Mission Viejo 92692, United States
Phone: +1-949-610-5720
For more information, please visit http://orangecountybesthomes.com
Source: PressCable
Release ID: 299205