The invitation-only, hosted HR Tech Connect Summit successfully brought a highly qualified executive HR and IT audience together with top technology solution providers.
Houston, TX (PRUnderground) November 29th, 2017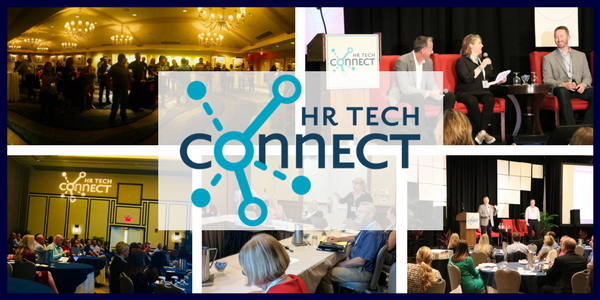 HR Tech Connect is thrilled to convey the impressive impact it made at its 2017 Summit, which took place November 5-7, 2017 at the PGA National Resort & Spa in Palm Beach Gardens, FL. As an invitation-only, hosted summit, HR Tech Connect focused exclusively on bringing a highly qualified executive HR and IT audience together.
The event consisted of the most active HR and IT executive leaders, each having an average budget of $500,000 and larger for investment in HR technology and recruiting solutions spanning the next 12-18 months. Just a few of the decision makers in attendance were:
The Long & Foster Companies, Director, HRIS

Unidine, Corporation, Director, Benefits & Compensation

FONA International Compensation, Benefits & HRIS Manager

Panera Bread, Director, People & Finance Systems

G6 Hospitality, HRIS Sr. Manager

Afni, Inc., Director of Human Resources

City of Los Angeles, Director of Systems

Wabash National, HRIS Manager

GM Financial, Assistant Vice President, Human Resources

Pfizer, IT Director

La Quinta Inns, Director, IT Applications
"The HR Tech Connect Summit delivered as promised! Great general sessions, attendees with budgets and buying interests, and an engaging 1:1 meeting format that created real sales opportunities. The quality of production, setting, food, service, was near perfect and conducive to as much interaction between attendees and sponsors as possible," stated Traitify, 2017 HR Tech Connect sponsor.
Accenture, Align Resource Management, Benefitfocus, Beqom, CareerArc, HireRight, HireVue, Indeed, Infor, LEO, Jobvite, Move Guides, NetDimensions, NGA HR, PeopleFluent, Rustici, Sage People, Senior Providers Network, Service Now, Talentegy, Traitify, Ultimate, Waggl, Workday, Workpop and Workforce Software were among the sponsors who provided insight into their leading technology solutions through case study sessions and 1:1 meetings, and helped make such a successful 2017 HR Tech Connect.
"This event was a great way to personally meet business and decision makers that you would normally not have the opportunity to meet with," stated Senior Providers Network, 2017 HR Tech Connect sponsor. "We received verbal orders from several companies for our product by the end of the event."
In addition to positive reviews from the sponsors, the attendees described the Summit as a high value experience, as well.
"This conference makes me never want to go to a traditional conference ever again," said Scott Stinson, Director of Human Resources at Newk's Eatery. "I had legitimate conversations with vendors, as opposed to the free-for-all that normally happens in convention halls. Actual valuable conversation and relationship building occurred. This is a world-class event that I look forward to attending annually."
With 100% of attendees reporting that they were pleased with the overall HR Tech Connect Summit and conference agenda and 86% of attendees stating they would recommend attending HR Tech Connect to a peer, the industry is already looking forward to the 2018 HR Tech Connect Summit.
Further details about HR Tech Connect are available at www.hrtechconnectsummit.com.
For attendee inquiries, contact David Pesko, dpesko@ngagevents.com or Tom LeComte, tlecomte@ngagevents.com. For sponsor inquiries, contact Joe Warring, joew@stonefortgroup.com or Julien Dupont, juliend@stonefortgroup.com.
About nGage Events
nGage Events is the leading producer of host-based, invitation-only business events. These events bring together leading vendors with qualified decision makers in an exclusive and intimate environment. The team at nGage Events has successfully produced more than 200 events across all market sectors using this distinctive format which guarantees access to key contacts in a private setting, fosters new relationships, improves existing ones, builds partnerships, and accelerates the sales process. For more information, visit www.ngagevents.com.
About Stone Fort Group
Stone Fort Group does a lot… And we do it the way you want it.
We run dynamic and transformational b2b gatherings for the communities we serve, provide information resources and facilitate industry communication all year round – in multiple channels. We deliver content, relevancy, audiences – and drive business.
Our brands in HR / Workforce, Energy, Technology and Healthcare are about serving you, talking about your challenges, opportunities, solutions and bringing buyers and sellers for emerging markets together year-round. It's how our b2b media channels can help improve the quality, value and performance of the networking for communities we serve. www.stonefortgroup.com.
Press Contact
Name: Sara Marchionda

Phone: 832-838-4283

Email: saram@stonefortgroup.com

Website: stonefortgroup.com
Original article: Following the Success of the 2017 HR Tech Connect Summit, Industry Already Looking to 2018.