Bilt-Well Roofing, a top rated roofing company in Southern California, is offering customized, efficient, yet affordable residential and commercial roofing solutions in Orange County.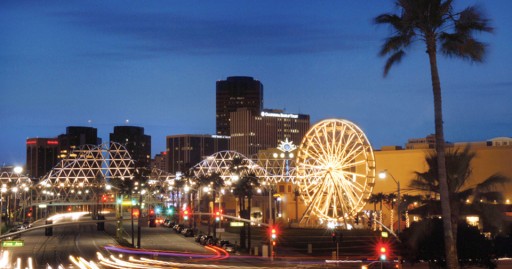 Los Angeles, CA - July 14, 2017 - (
Newswire.com
)
​​Bilt-Well Roofing, a roofing company for Southern California, keeps a steady stream of customers seeking residential and commercial roofing, decking and solar solutions. In 8 decades of service, the roofing company has handled in excess of 130,623 roofing projects and 7890 solar systems installations. The consistent customer trust that Bilt-Well Roofing enjoys is an outcome of its evolved skills, quality of artistry, and competitive pricing. With a team of in-house labor and licensed, qualified subcontractors, the roofing company is good for projects of varying scales and complexities – ranging from the highest-level commercial projects to the smallest house roof repairs.  
Replying to a query related to Bilt-Well Roofing, one of its executives recently stated, "Bilt-Well Roofing's cornerstone is the provision of bespoke solutions at fair prices. Whether it is for residential roofing, commercial roofing, decking or solar projects, we initiate each job by factoring in client's individual needs and budget. This allows us to deliver tailored solutions to address any variance in customer demands. We go about each assignment with the desired focus and commitment only to meet customer's specifications, expectation, and tight deadlines. Serious about customer satisfaction, we invest in the client-worker relationship."
Bilt-Well Roofing holds true to its concept of 'Undivided Responsibility'. Herein, the products are acquired from top manufacturers and travel straight to the customer's home. The roofing company follows a consultative and helpful sales process and works at approved pricing supplemented by technical measurement. Additionally, Bilt-Well Roofing backs each supplied product with comprehensive manufacturer warranties. As per the concept, the roofing company also ensures that workers will clean up and dispose of old material prior to leaving the site. Bilt-Well Roofing is eager to deliver industry leading After Market Service as well.  
Offering insight into roofing services on offer in Orange County, the executive further stated, "For the past 8 decades, Bilt-Well Roofing has been dedicatedly serving the wonderful community in Orange County. Here, we have virtually every type of client – be it every day proprietors or the most recognizable commercial establishments. We have in place a team of seasoned, licensed, and trained professionals to serve the entire Orange County. Well versed in all aspects of residential roofing as well as commercial roofing, the team delivers elite workmanship while restricting overheads."
Bilt-Well Roofing Orange County team has adequate experience when it comes to strategizing and implementing innovative design trends. The roofing company relies on branded processes designed to reinforce the roofs and make them durable. More importantly, Bilt-Well Roofing remains Title 24 compliant in all practical usages. As such, the customer need not bother about energy conservation, sustainability, and fire and life safety, along with accessibility of energy equipment. Not surprisingly, Bilt-Well Roofing continues to be the preferred destination for seeking Orange County roofing services.
About Bilt-Well Roofing:
For the past eight decades, Bilt-Well Roofing has done a commendable job when it comes to providing top of the line roofing serves to home and commercial facility owners in Los Angeles and areas in the close vicinity. The Los Angeles-based roofing company specializes in all aspects of roofing, decking, solar installation, and maintenance. It has the unique ability to deliver cost effective solutions without compromising on quality. Apparently, Bilt-Well is still attracting the attention of those seeking the services of a reputable Long Beach roofing company.
Related Links
Long Beach roofing company
Orange County roofing services
Press Release Service by
Newswire.com
Original Source:
Bilt-Well Roofing Offering Top Quality Yet Affordable Roofing Services in Orange County