ASAP AIR A/C and Heating sells products ranging from air handlers to air conditioning units, to gas furnaces, evaporator coils and more.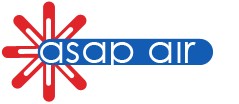 Houston, TX - April 12, 2017 - (
Newswire.com
)
 ASAP Air A/C and Heating tops the industry when it comes to air conditioner installation, maintenance, and repair. They are one of a kind in Houston Heights, being a family operated and owned air conditioning and heating company that delivers one of the best customer service packages in Houston, TX. Clients can always contact them and subscribe to their competitively priced services. They aim at offering top-notch heating and AC services since all their technicians have been factory-trained and certified.
Their Company CEO stated, "We understand that air conditioners are built to last a long time. ACs can stay durable if there is regular maintenance of the systems to ensure that they are functioning well and problems can be detected before they happen. Lack of proper maintenance can lead to breaking down of the unit or loss of the cooling functions leading to discomfort. It can also result in high repair costs or new installation costs. To avoid high repair costs, we advise you to get regular check-ups at least twice a year, changing of system filters, always turn off your outdoor units when mowing grass, so as to avoid debris getting blown onto the outdoor unit that might interfere with the efficiency of the unit.Engage us for the best AC repair services in Houston, TX."
They advise their clients that the necessity of repairs come to the fore due to improper mishandling, maintenance, and dereliction of the AC units. In most cases, the incorrect wiring has been reported to be interfering with steady power flow to ACs which directly affects the functionality of the AC. When one declines to replace their air filters regularly or even ignores leaks probably caused by low refrigerants, their AC is likely to suffer from frozen coil problems. The fan situated on the outside area may not run due to a failure of the fan motor to run properly. The AC might also overheat, thereby damaging the compressor.
The Company CEO continued, "Humidity build-up on your furniture, home walls can take a lot of time to clean out. It's advisable that you shouldn't leave the AC running when you're not in the house. However, you can set the temperature up to a maximum of 4 degrees. It ensures that the consumption of electricity by the AC dramatically reduces and thus lowering the electrical bills. It will also allow for cool air when you go back home and will save you money on AC repair costs. If you need a reliable AC installation service in Houston, do not hesitate to contact us."
ASAP AIR A/C and Heating sells products ranging from air handlers to air conditioning units, to gas furnaces, evaporator coils and more. They sell these products alongside pocket-friendly replacement, repair and maintenance services. Their payment methods like check, cash, debit or credit cards, special financing and more. This leaves their clients with a variety of options to choose from.
About ASAP AIR A/C and Heating   
Asap Air A/C and Heating officers are always a phone call away to offer their clients high-quality AC installation and repair services. Their technicians will ascertain faults and make necessary repairs or replacement. Their services appeal to both light and residential, commercial systems. Their AC repair services in Houston are some of the best.
Related Links
best AC repair services in Houston
AC installation service in Houston
Press Release Service by
Newswire.com
Original Source:
ASAP Air A/C and Heating Delivers Top-Notch AC Installation and Repair Services