(TSXV: SOR) – Sora Capital Corp. is pleased to announce its subsidiary RosterBot Inc. ("the Company") is reporting they have launched RosterBot PRO, a premium version of the popular team management platform.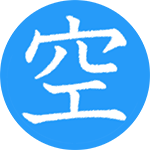 The introduction of a paid subscription model through RosterBot PRO represents a significant milestone in the company's growth as it enhances RosterBot's multi-phased revenue streams. The rapidly growing community of engaged and satisfied users now have access to enhanced functionality for a nominal cost. This revenue stream compliments and enhances additional potential revenue sources such as the Partner Platform co-marketing to the RosterBot community.
For a nominal fee, users may now have access to such features as:
Text Message RSVP – Team members can easily RSVP yes/no/maybe from anywhere via texts.
Statistics – Check your stats, compare with teammates and share big wins! Keep track of statistics for both your team and individuals!
Refreshments & Gear – Automatically assign who's bringing your team's snacks, drinks or equipment for each event, or let teammates sign up.
Seasons – Keep track of statistics, attendances, payments and more from season to season.
Weather Forecasting – Rain clouds surrounding the field? Keep weather updated before you leave the house.
Exclusive Offers – We have some great offers and exclusive Pro member benefits for you and your teams.
RosterBot CEO Greg Stanway reports, "The release of RosterBot PRO marks a new phase in RosterBot's evolution as a company and supports our mission of helping people play more and organize less.  RosterBot PRO enables us to continue to add new features that will help to improve upon the value we offer our customers and the initial feedback has been strongly positive."
As part of the launch, all RosterBot users are invited to upgrade to RosterBot PRO and experience it for FREE for 30 days!
Visit here for complete RosterBot Pro information.
Updates to RosterBot's iOS App
Along with the launch of RosterBot Pro, RosterBot's iOS app has undergone a complete upgrade, providing users with feature parity across all platforms. Users will also find that RosterBot's iOS app is fully functional with iOS 10 which was made available by Apple on September 13th, 2016.
The Company expects to release a similarly upgraded version of their Android app within the coming weeks.
Users can update or install the new iOS App here.
On behalf of Sora Capital Corp.
Paul Reinhart
Executive Chairman
Additional link(s):
Sora Capital Corp.: http://soracapital.ca
RosterBot Inc.: https://rosterbot.com
HelpHub Services Inc.: https://helphub.me
About Sora Capital Corp.
Based in Vancouver, BC, the Company (http://soracapital.ca) is an investment issuer, focusing on emerging companies in the Software as a Service ("SaaS") sector of the technology industry, more specifically, companies with consumer facing products and services with revenue models, including subscriptions, transactional service fees and targeted advertising. Using the expertise of its management in both the venture finance and technology sectors, Sora identifies candidate companies in need of capital investment and operational support. Typically, these companies require "seed capital" stage investments to continue the development of the MVP's, including enhancing the product into polished and competitive offerings, and to begin establishing a user base (customers) and monetization model. Currently Sora strategic investments in two start up tech companies, RosterBot Inc. (https://rosterbot.com) and HelpHub Services Inc. (https://helphub.me).
For more information on Sora Capital Corp., visit http://www.soracapital.ca and stay connected with us by:
Following @soracapitalcorp on Twitter
Liking SoraCapitalCorp on Facebook
About RosterBot Inc.
RosterBot is a social platform and App that helps users play more and organize less.  Offering sports team and event management services, RosterBot is currently used in over 100 countries worldwide for more than 500 types of sports and event activities.  The social platform holds the brand promise to "Take The Work Out of Play" for users and offers a comprehensive suite of features including advanced RSVP, team scheduling, bookkeeping, and collaboration tools available on mobile devices via the iTunes or Google Play stores and on the web at rosterbot.com.
About HelpHub Services Inc.
HelpHub is a real-time open market connecting students and tutors anytime, anywhere. HelpHub enables students to instantly connect with experts in over 500 subjects, from over 60 countries. With whatever students need help—whether it's a five-minute session or an hour-long, recurring weekly session—HelpHub accommodates any schedule. HelpHub provides tools for tutors that allows them to manage, develop, and grow their tutoring business and also enables them connect with students via video, phone, in-person, and from their mobile devices. HelpHub is available on desktop or as an app for iOS devices in the iTunes store.
For further information please contact:
Reid Anderson
info(at)soracapital.ca
The shares of Sora Capital trade publicly on the TSX Venture Exchange under the symbol TSXV:SOR.
"Neither TSX Venture Exchange nor its Regulation Services Provider (as that term is defined in the policies of the TSX Venture Exchange) accepts responsibility for the adequacy or accuracy of this release."
Sora Capital Corp. has taken every precaution to provide the most accurate information possible. However, it is provided without warranty or claim of reliability. It is accepted by the reader on the condition that errors or omissions shall not be made the basis for any claim, demand or cause for action. The information and data were obtained from third party sources believed to be reliable, but we do not guarantee its accuracy. It is the responsibility of the reader to perform proper due diligence before acting upon any of the information provided.
About Sora Capital Corp.
Read full release at PRUnderground.com: Sora Capital subsidiary RosterBot Inc. launches premium version RosterBot PRO.