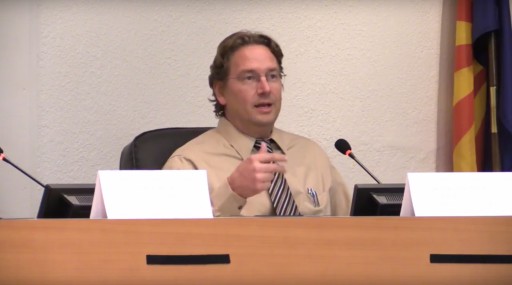 Bisbee, Arizona - October 6, 2016 - (
Newswire.com
)
In a recent public debate candidate, Jason Lindstrom (D), reinforced his commitment to wearing a body camera for his term.  Although senators recently weighed the use of body cameras by police officers, if Lindstrom is elected this would mark the first known case of a political figure using such a device.
When questioned by the moderator about the legality of wearing a camera during the legislative session Lindstrom responded "I'm going to wear it wherever I can…but if someone tells me I can't…they're going to be on camera telling me that I can't…and as a public we can decide whether or not we need to change that." Lindstrom continued "…I'm also going to talk to you about that reason and decide if that's something that needs to change, because I'm your representative. Is there something they're telling me that they don't want you to hear?  I hope not, and I hope there is nothing I'm saying that I wouldn't want you to hear as well.  I think we all need to be participants in the system as it was designed."
Lindstrom is a public attorney whose campaign has been focused on transparency and challenging what he deems as unnecessarily complex and confusing legislation serving private rather than public interests.  Lindstrom raised concerns about political corruption and overreaching influence of lobbyists, believing that body cameras on public figures can not only deter such behavior, but can also help restore faith in honest politicians amongst an increasingly cynical public.  Lindstrom stated "…most people don't understand a lot of the stuff that is happening in their government, it's not transparent.  If we don't have a transparent government, then everything we do, as attempted participants, is kind of pretending. We're voting on things we don't understand...why do we have a 20-page bill when what we really want to accomplish can probably be done in one page?"  Lindstrom's unorthodox approach to transparency seems to be resonating with voters and may set an interesting precedent for future public figures in a digital age.
About Jason Lindstrom
Jason Lindstrom is a criminal prosecutor in Cochise County running for Arizona House of Representatives District 14.  Lindstrom also teaches Judicial Process and Professional Ethics at the University of Arizona.  See the debate on YouTube at https://youtu.be/LvO5DMsv_fo?t=43m45s​ more information about him can be found at www.JasonLindstrom.org.  Jason (520) 234-5518, Michael (520) 906-7175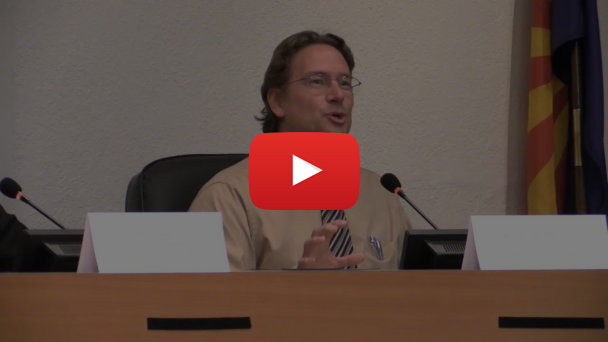 Related Links
YouTube Debate at 43:45
Press Release Service by
Newswire.com
Original Source:
House of Representatives Candidate Promises to Wear Body Camera for Entire Term to Promote Transparency. Could This Be the Future for Politicians?