Dow Futures, September 16, 2014: On Monday, markets remained highly anticipative of Chinese e-com giant Alibaba Holding Group's initial public offering, slated for this week.
But the news isn't all rosy for investors around the world. Dow Jones futures are down 29 points today.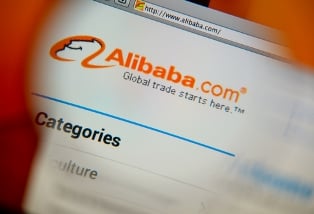 According to Bloomberg, Chinese residents are angry that they lack the financial resources or qualifications to invest in Alibaba stock. Even though Chinese consumers are the primary drivers of Alibaba's success, many are unable to invest and profit from the Alibaba IPO scheduled for Sept. 19. The backlash is reminiscent of Facebook Inc.'s (Nasdaq: FB) initial public offering in 2012, when many analysts and investors called for users of the social network to see some potential to profit from the company they built, one user at a time.
Monday also marked the sixth anniversary of investment giant Lehman Brothers' collapse. The fall of the Wall Street titan set off a chain reaction that froze global credit markets, led to a massive slump for global markets and high volatility, and forced the U.S. Congress to introduce a taxpayer funded bailout for bankers around the world. Since the collapse, not one person has been criminally prosecuted for any actions, although a number of banks have recently agreed to multibillion-dollar settlements with the U.S. Department of Justice and other regulators over their roles in selling, packaging, or distributing faulty mortgage securities.
Here's what else you should know to make your Tuesday profitable:
Merger Mania:

One day after

SABMiller PLC (ADR)

(OTC: SBMRY) said it approached Dutch rival

Heineken NV

(OTC: HINKY) about a potential takeover, the real reason for its initial bid hit the wires. As expected, SABMiller is attempting to ward off a takeover plan by its chief rival

Anheuser-Busch InBev

(NYSE: BUD). According to the

Wall Street Journal

, Anheuser approached several banks about financing an acquisition that could potentially be worth $122 billion for SABMiller, which would make it the largest global beer company by far. Shares of SABMiller were up 8.5% yesterday. In addition, shares of

Molson Coors Brewing Co.

(NYSE: TAP) were up more than 5.5% on the deal's speculation. SABMiller's stake in its Molson Coors U.S. junior venture would likely be sold to appease antitrust concerns of U.S. regulators.
The IPO of the Year:

Ahead of its massive IPO next week,

Alibaba Group Holding Ltd.

(NYSE: BABA) executives said they have raised the range of the public offering to $66 to $68 per share, as the firm responds to strong investor demand. The announcement means that the e-commerce giant's IPO could raise up to $25 billion, making it the largest debut of a public company in market history. Despite owning 22.4% of Alibaba, shares of

Yahoo! Inc.

(Nasdaq: YHOO) slipped yesterday, ahead of the Sept. 19 debut. Over the weekend, Alibaba executives admitted that the firm chose the New York Stock Exchange as the destination for its U.S.-based listing over the Nasdaq due to concerns about the latter's problems during the IPO of

Facebook Inc.

(Nasdaq: FB).
Meeting of the Minds:

This morning, the Fed Open Market Committee kicks off a two-day meeting, where the central bank will be under intensive scrutiny from investors to determine what action Janet Yellen and her team will take on interest rates in the next nine months. Consensus expectations remain strong that the Federal Reserve will raise interest rates by June 2015; however, some have warned that any action deemed too soon by the central bank could drag the global economy into recession or worse.
Tech Seeks a Bounce Back:

Shares of

Netflix Inc.

(Nasdaq: NFLX) slipped more than 4% on Monday after news broke that its new streaming channels in Europe have received a lukewarm reception. The coldest public reception is taking place in France, where some consumers and the state-run media have raised concerns that Western television could erode French culture. In response to these concerns, Netflix will help finance a French-language "version" of the popular show House of Cards. This French-spoken version will center on the hypocrisy and corruption of public officials and problems plaguing society like drug trafficking and street violence.
Back from the Grave:

Once iconic tech retailer

RadioShack Corp.

(NYSE: RSH) continues to seesaw with its share price, days after it was reported the company is considering a number of strategic financial options, including a potential bankruptcy. Shares of the retailer soared more than 16% yesterday on news that the company's Chief Financial Officer, John Feray, has resigned and that he will be replaced by a company adviser until further notice. The potential bankruptcy has led to much speculation in recent days, including a few market analysts to call for

Amazon.com Inc

. (Nasdaq: AMZN) to possibly buy a number of the distressed stores and properties in order to build its own retail strategy.
Today's Economic Calendar:

Today's schedule features the weekly ICSC-Goldman Store Sales report, the Fed Redbook, and the PPI- Final Demand report.
Full U.S. Economic Calendar September 16, 2014
ICSC-Goldman Store Sales at 7:45 a.m.
PPI-FD at 8:30 a.m.
Redbook at 8:55 a.m.
Treasury International Capital at 9 a.m.
4-Week Bill Auction at 11:30 a.m.
52-Week Bill Auction at 11:30 a.m.
NOW: There's a dangerous "Helicopter Money" delusion spreading around Wall Street. Here's the truth behind this radical idea that's gaining popularity...
Tags:
Alibaba IPO
,
Alibaba IPO date
,
Alibaba IPO price
,
Alibaba Stock
,
DJIA
,
dow futures
,
dow jones futures
,
Dow Jones Industrial Average
,
dow jones today
,
NYSE: BABA
The post Dow Futures Down Today on These Top Five Stories appeared first on Money Morning - Only the News You Can Profit From.