Today's hot stocks: While the FOMC meeting took center stage on Wall Street today, a number of stocks moved on earnings, company developments, and analysts' actions.
Featured on Wednesday's hot stocks to watch list is an economic bellwether hitting an all-time high, a biopharmaceutical company surging on a promising treatment for lung infections, and a development-stage biopharma skyrocketing in its initial public offering.
12 Hot Stocks to Watch Today: AMZN, BBRY, FDX, and More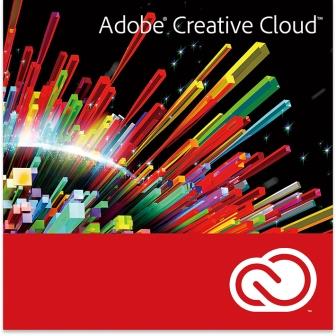 Adobe Systems Inc. (Nasdaq: ADBE) kicks off today's hot stocks to watch list. Shares of the diversified software company soared 10% to a 52-week high of $74.60 after posting a 16% increase in Q2 earnings on higher revenue. The San Jose, Calif.-based company reported earnings per share (EPS) of $0.23, handily better than the $0.07 analysts were expecting. Revenue rose 6.8% from the prior quarter to $1.7 billion and 5.7% year over year (YOY). Driving the robust quarter were higher subscription sales of Creative Cloud and Adobe Marketing Cloud suites. For Q3, Adobe expects revenue in the range of $975 million to $1.026 billion, in line with analysts' forecasts. RBC reiterated its "Outperform" rating on ADBE and boosted its price target to $85 from $75, writing "Creative Cloud adoption remains robust and should accelerate in 2H/14 following a new product launch on 6/18 that will be the biggest update since CS6."
Air Products & Chemicals Inc. (NYSE: APD) shares jumped 7% to a 52-week high of $131.48. The industrial gas company said it appointed Seifi Ghasemi as its new chairman, president, and chief executive officer, effective July 1. Ghasemi will fill the shoes of John McGlade, who is retiring at the end of June. Bill Ackman's Pershing Square Capital Management LP bought a 9.8% stake in APD in 2013. The activist investor has pushed the company to replace its chief executive officer and increase profitability.
Money Morning Members - keep reading. If you aren't already a Money Morning Member, sign up to get the rest of our hot stocks list - and you'll get our free guide: The Absolute Beginner's Guide to Trading and Investing
Amazon.com Inc. (Nasdaq: AMZN) shares climbed 1.5% to $331.64 ahead of its launch of a new smartphone. The device is said to include a glasses-free 3D display, as well as four corner-mounted cameras to track users' face and eye movements. Key is how Amazon will incorporate its Prime service into the phone's pricing plans. Amazon will likely push its smartphone as the missing link for Prime subscribers and other frequent Amazon users. Indeed, people always have their easy-to-carry phones with them to buy all the things they want and need. And because smartphones are a treasure trove of personal data, Amazon could gain insight into owners' habits and spending patterns.
BlackBerry Ltd. (Nasdaq: BBRY) shares rose nearly 5% to $8.46 after the smartphone maker inked a deal with Amazon to gain access to 240,000 Android apps. The move expands BBRY's offerings and is aimed at boosting the flailing Canadian company's sales. Access to Amazon's app store, which has a multitude of apps including the popular game Candy Crush Saga and Netflix, will be available with the BBRY 10.3 operating system this fall. James Faucette of Morgan Stanley assigned an "Equal Weight" rating on BBRY.
DirecTV (Nasdaq: DTV) shares rose 1% to $84.36 thanks to a bullish upgrade from Buckingham Research. The firm hiked its rating on DTV to "Buy" from "Neutral" with a $95 price target, the same as the takeover price AT&T Inc. (NYSE: T) is offering to buy DTV. Buckingham says there is a 13% upside to that price if a deal goes through, which it believes has a 90% chance of happening. Even if it doesn't materialize, DTV will likely "restart aggressive buybacks" with $3 billion to $5 billion worth in 2015 and $3 billion in 2016, the firm writes.
FedEx Corp. (NYSE: FDX) shares surged 6% to an all-time high of $147.90. An hour into trading, 1.67 million shares changed hands, more than its average daily volume of 1.64 million shares. By 1 p.m., volume was a hefty 2.94 million shares. The second-largest courier service in the United States, and an economic bellwether, earned $2.46 a share, or $730 million, up from $2.13 a share, or $679 million, a year earlier. Revenue eked up to $11.8 billion from $11.4 billion. Analysts were looking for EPS of $2.36 on $11.7 in revenue.
Harman International Industries Inc. (NYSE: HAR) shares rose 1% to $104.55 in morning trading. The integrated audio and lighting solution company acquired Yurbuds, the number one sports headphones brand in the United States. Details of the deal were not divulged.
Insmed Inc. (Nasdaq: INSM) shares skyrocketed 40% to $17.60. Volume approached a brisk 9 million shares just after noon, compared to the stock's average daily volume of 667,986. Sending shares soaring was news that the U.S. Food and Drug Administration has granted breakthrough therapy status for the biopharmaceutical's lead product candidate, an inhaled antibiotic to treat serious lung infections.
Nimble Storage Inc. (NYSE: NBL) shares rose 8% to $30.94 after Morgan Stanley upgraded the flash storage software company to "Overweight." The firm expects large enterprises to contribute a growing chunk of business during the next two years. "We see early evidence of success in the enterprise market as 10% of recent new customer wins are large enterprises," Morgan wrote.
Pfizer Inc. (NYSE: PFE) shares ticked up slightly to $29.63 after announcing a collaboration with Paris-based Cellectis to develop cell treatments against up to 15 cancer targets. The move is aimed at helping Pfizer regain a foothold in the hunt for cancer immunotherapy treatments after its takeover overtures for AstraZeneca Plc. (NYSE ADR: AZN) were recently and repeatedly rebuffed.
Shire Plc. (NYSE ADR: SHPG) shares jumped some 5% to a 52-week high of $196.62 in morning trading on double its average daily volume. SunTrust analyst John T. Boris wrote a note suggesting Allergan Inc. (NYSE: AGN) could make a bid for the pharmaceutical company. Allergan, meanwhile, is embroiled in a hostile takeover battle with Valeant Pharmaceuticals International Inc. (NYSE: VRX) and Pershing.
ZS Pharma Inc. (Nasdaq: ZSPH) shares rose some 55% to $28.11 in its initial public offering. The development-stage biopharmaceutical company, with a focus of treatments for renal, cardiovascular, liver, and metabolic diseases, priced 5.9 million shares at $18 apiece. The deal size was increased from 5 million shares and were priced above the initial $15 to $17 range. Shares opened at $27.21.
Don't forget to download your free Member report: The Absolute Beginner's Guide to Trading and Investing. You can also access today's just-released investment analysis: Let's Double Our Money - with a Little Help from the Greatest Analyst Who Never Lived
Tags:
$PFE
,
ADBE
,
AMZN
,
APD
,
AZN
,
BBRY
,
DTV
,
FDX
,
FOMC Meeting
,
HAR
,
Hot Stocks
,
INSM
,
NBL
,
SHPG
,
stocks to watch
,
VRX
,
ZSPH
The post AMZN, BBRY, FDX Among Hot Stocks on the Move Today appeared first on Money Morning - Only the News You Can Profit From.