Featured on Thursday's hot stocks to watch list are a couple of soaring smartphone companies, a climbing teen retailer, and a surging defense and security penny stock.
Check out these 12 stocks on the move today, and find out what's behind their action.
12 Hot Stocks to Watch Today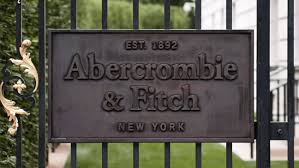 Abercrombie & Fitch Co. (NYSE: ANF) kicks off Thursday's hot stocks roster. Shares of the casual apparel retailer jumped nearly 6% to $37.75 after reporting a smaller-than-expected loss for its fiscal Q1. The New Albany, Ohio-based company lost an adjusted $0.17 per share, a penny better than expectations for an $0.18 per share loss. In attempts to regain its "cool" with teen shoppers, ANF will begin selling clothes outside its own brick-and-mortar and online stores for the first time later this year, using British online retailer ASOS. Additionally, ANF will turn up the store lights at its traditionally dark and heavenly scented Hollister chains by getting rid of its trademark shutters.
Allergan Inc. (NYSE: AGN) shares rose some 2% to $159 as it continues its climb amid Valeant Pharmaceuticals Inc.'s (NYSE: VRX) sweetened offer for the company. Earlier in the week, Valeant boosted its bid price for Allergan by $10 per share, bringing the value of its unsolicited offer for the Botox maker to a whopping $49.4 billion.
Apple Inc. (Nasdaq: AAPL) makes our hot stocks list after the iPhone maker announced late Wednesday it will buy Beats Electronics for $3 billion. Rumors swirled for weeks about a possible deal. With the Beats buy, Apple aims to bolster its music business, which has lost some of its swagger. Beats brings to Apple a music-streaming service, high-end headphones, and music industry connections via Beats' co-founders, rap star Dr. Dre and music magnate Jimmy Iovine. Apple shares rose 2.03%, or $12.64, to a 52-week high of $636.67.
You might not have heard of this next stock, but it was among the biggest movers by soaring more than 70% today...
Astrotech Corp. (Nasdaq: ASTR) shares surged more than 70% to a 52-week high of $4.59 intraday after the penny stock agreed to sell its Astrotech Space Operations business to aerospace and defense giant Lockheed Martin Corp. (NYSE: LMT) for $61 million. "We are very excited about what this transaction means for our shareholders," Chief Executive Officer (CEO) Thomas B. Pickens III said in a statement. "This represents the beginning of a new era for Astrotech Corporation as the company can now concentrate our efforts on high growth business opportunities while having the needed resources to develop and fulfill the potential of our 1st Detect mass spectrometer product line." The deal is expected to close in Q3 2014.
BlackBerry Ltd. (Nasdaq: BBRY) shares jumped 6.1% to $7.80 after CEO John Chen said odds of turning around the beleaguered smartphone maker have risen to 80:20. "We have a lot of problems, but it's not dead," Chen said Wednesday at Re/code's Conference in Rancho Palos Verdes, Calif. "I am quite positive we will be able to save the patient," Chen added.
CoreSite Reality Corp. (NYSE: COR) shares climbed more than 2% to $31.96 intraday thanks to an upgrade from Cantor Fitzgerald. The firm boosted its rating on COR from "Sell" to "Hold," citing valuation. Cantor has a $33.50 price target on the data center management company.
Diamond Offshore Drilling Inc. (NYSE: DO) rose better than 2% to $51.54 after Morgan Stanley boosted its rating on the offshore driller to "Equal Weight" from "Underweight." The firm said earnings risks have largely played out, adding shares have an attractive yield. Morgan also hiked its price target on DO to $57 from $47.50.
Facebook Inc. (Nasdaq: FB) stock makes today's list not so much for its price movement, but for its heavy volume. The social media stock was the third most actively traded company on the three major benchmarks Thursday afternoon, with nearly 35 million shares changing hands. The company just asked the European Union to give the go-ahead with its planned $19 billion purchase of messaging service WhatsApp, already approved by the Federal Trade Commission. And, despite mounting privacy concerns, the site is credited with helping reunite baby Victoria McMahon, recently kidnapped from a Quebec hospital, with her parents. At last check, FB shares were up 0.60% at $63.88.

Hillshire Brands Co. (NYSE: HSH) has repeatedly shown up on our hot stocks to watch list lately. The packaged meat company announced earlier this month it was buying Pinnacle Foods Inc. (NYSE: PF) in a $4.3 billion deal. Putting a twist on the deal, Pilgrim's Pride Corp. (Nasdaq: PPC) on Tuesday offered to buy Hillshire for $6.4 billion, or $45 per share. Today, Tyson Foods Inc. (NYSE: TSN) announced a proposal to buy Hillshire for $50 per share, a 35% premium over Hillshire's closing price on May 9, the day before Hillshire started the food fight with its bid for Pinnacle Foods. HSH shares soared some 20% to a 52-week high of $52.93 on more than five times its average daily volume Thursday afternoon. In a nod that shareholders like the Tyson offer, TSN shared soared 8% to $44.

McDonald's Corp. (NYSE: MCD) shares climbed close to 1% to $101.40 after the fast-food behemoth said it plans to increase shareholder payouts by 10% to 20% over the next three years. The burger and fries giant is a reliable dividend stock, fattening dividends every year since its first distribution in 1976.

Palo Alto Networks (NYSE: PANW) surged nearly 10% intraday to a high of $78 after posting Q3 earnings that trumped Wall Street expectations. The cybersecurity firm earned $0.11 a share on revenue of $150.7 million. Analysts were looking for earnings per share of $0.10 on revenue of $146.1 million. Following the release, Oppenheimer upped PANW to "Outperform" from "Perform." And, Needham raised its price target on PANW to $95 from $87.

Resonant Corp Inc. (Nasdaq: RESN) shares soared some 70% to a high of $11.54 in its debut as a public company. The development-stage company that creates innovative filter designs for radiofrequency offered 2,700,000 shares to the public at a price of $6.00 per share in its IPO.

Today's Top Investing Story: Many investors believe that with our presence in Iraq largely gone, defense tech firms will offer mediocre returns at best. But they couldn't be more wrong. This defense tech play is scorching the market...
Tags:
$AGN
,
$ANF
,
$ASTR
,
$COR
,
$DO
,
$HSH
,
$PF
,
$PPC
,
$RESN
,
$TSN
,
AAPL
,
BBRY
,
best stocks 2014
,
best stocks to buy
,
best stocks to buy 2014
,
best stocks to buy now
,
best stocks to buy right now
,
best stocks to buy today
,
best stocks to invest in
,
best stocks today
,
FB
,
Hot Stocks
,
hot stocks 2014
,
hot stocks to watch
,
hot stocks today
,
MCD
,
PANW
,
stock to buy
,
Stocks
,
Stocks to Buy
,
stocks to buy 2014
,
Stocks to Buy Now
,
stocks to buy today
,
stocks to invest in
,
stocks to watch
,
stocks to watch 2014
,
stocks to watch today
,
today's hot stocks
,
top stocks
,
VRX
The post Hot Stocks Today: AAPL, BBRY, HSH, and 9 More Movers appeared first on Money Morning - Only the News You Can Profit From.